PCPNDT training: 2nd Year MD Radiodiagnosis approaches High court against Mass Acceptance of Doctors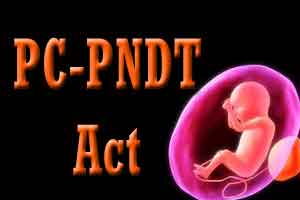 Chennai: The Madras High Court directed today the government pleader to get instructions from the Directorate of Medical Education (DME) on a plea moved by a postgraduate medical student seeking direction to restrain the DME from conducting six-month training programmes in pre-conception and pre-natal diagnostic techniques in violation of a law.
A division bench of Justice S Manikumar and Justice Subramonium Prasad passed the oral instruction on the plea moved by X Sebastian Antony, a second-year student of MD Radio Diagnosis in Stanley Medical College.
According to the petitioner, nearly 550 students have been admitted by the DME in the six-month training programme in violation of the Pre-conception and Pre-Natal Diagnostic Techniques (Prohibition of Sex Selection) (Six Months Training) Rules, 2014.
"The Rules have been made by the Central government to select students for giving training in Ultra Sonography. There is stringent provisions under the Rules regarding the period of training, curriculum, components of training, eligibility and recognition of institution.
"Completely giving a go bye to the mandatory provisions envisaged in the Rules, students were admitted enmass," advocate Ragavachari, counsel for the petitioner said.
While a plea challenging the constitutional validity of the Rules is pending before the Supreme Court, the authorities are admitting students to the courses recognised under the Rule, he added.
Pointing out Rule 8 of the Regulation, the council said, it is clear from the Rule that the student-teacher ratio is to be 1:1.
There are 20 medical colleges in the state out of which only 11 have been approved for PG courses in Radiology and a total strength of approved PG teachers in only 85 and therefore only 85 students could be admitted to the programme.
Recording the submissions, the bench directed the pleader to get appropriate instructions from the authorities and posted the plea to September 30.