Guidelines for Pediatricians on Ethical Use of Social Media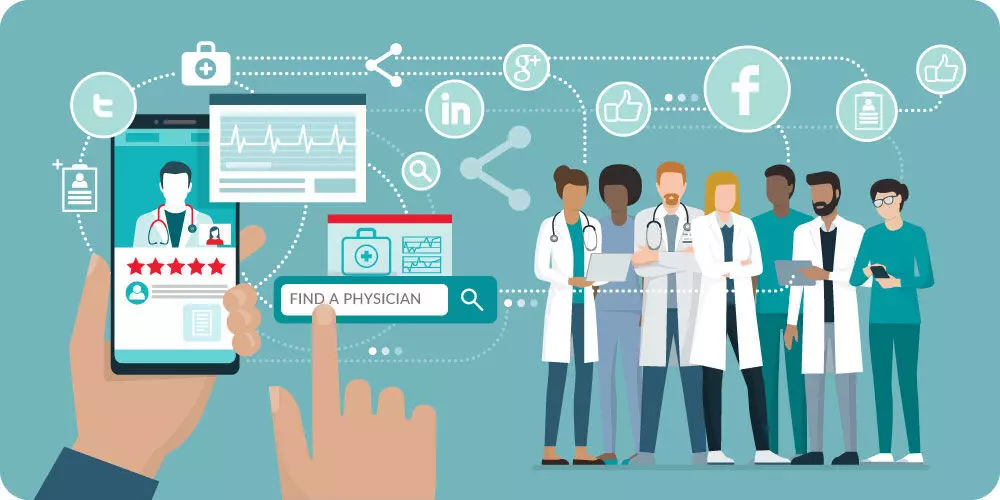 Increasing use of social media by patients and clinicians creates opportunities as well as dilemmas for pediatricians, who must recognize the inherent ethical and legal complexity of these communication platforms and maintain professionalism in all contexts. A new AAP clinical report highlights areas where social media can enhance clinical practice and guides on how to navigate confidentiality, privacy, professionalism and boundary issues. The clinical report from the Committee on Bioethics and Committee on Medical Liability and Risk Management will be published in the March issue of Pediatrics and is now available online.

Studies have revealed that 8 in 10 Internet users go online for health information, and more than half of these people get medical information specifically from social media. These social media opportunities are widely accessible to, and can be used to influence, public opinion, as recent interference in US elections attests.
Potential Boon of Social media:
Social media can be a useful tool in the practice of medicine by
educating both physicians and patients,
expanding access to health care,
identifying high-risk behaviours,
contributing to research,
promoting networking and online support,
enhancing advocacy, and
nurturing professional compassion.
Potential Bane of Social Media:
Despite the potential benefits of social media, significant risks remain. There are:
confidentiality, privacy, professionalism, and boundary issues,
Negative impact on professional reputation,
Conflict of interest,
Inappropriate or False information.
Therefore, the Committee on Bioethics and Committee on Medical Liability and Risk Management of the American Academy of Pediatrics made the following recommendations to assist pediatricians in identifying and navigating ethical issues to harness the opportunities and avoid the pitfalls of social media.
Recommendations:
1. Pediatricians who choose to use social media should have separate personal and professional social media pages, with patients and their parents directed to the professional page.
2. A pediatrician's personal page should have adequate privacy settings to prevent unauthorized access. Professional pages should be set to prevent tagging.
3. It is wise to pause before posting, given that information posted online can exist in perpetuity and can be captured and redisseminated by viewers before it can be deleted.
4. Pediatricians should follow state and federal privacy and confidentiality laws as well as the social media policies of their health care organization and any professional society to which they belong.
5. Independent practitioners should develop social media policies for their practices to protect patients and clarify expectations. These policies should be in writing and widely distributed to all staff and clinicians. If restrictions on communicating with patients are in place in such policies, this should be shared with patients. Given advances in technology, these policies should be reviewed regularly and updated as needed.
6. Conflicts of interest, including in tweets, blog postings, and media appearances by pediatricians, should be disclosed.
7. Pediatricians should use a HIPAA-compliant secure site with encryption when communicating about health care or rendering advice directly to patients or families. Individually identifiable protected health information should not be shared through social media without documented authorization from the patient or guardian.
8. Before posting on social media, protected health information should be de-identified (and clearly noted to be so) and presented respectfully.
9. Professional boundaries should be maintained in the use of social media. Accepting (and certainly initiating) friend requests from current patients are discouraged. It is up to the pediatrician's discretion whether to accept such requests from former patients. It may be appropriate to accept a friend request from a patient's parent if the physician's relationship with that person extends beyond the clinical environment.
10. Searching for patient information through the Internet or social media should have a specific purpose with clear clinical relevance. Any information obtained through this route should be shared directly with the patient to maximize transparency and before recording any such information in the patient's chart.
11. Pediatricians should monitor their online profile to protect against inaccurate postings. Negative online reviews warrant a thoughtful response that honors confidentiality requirements, including the fact that the reviewer is or was the physician's patient.
12. Pediatricians should recognize that providing specific medical advice to an individual through social media may create a physician-patient relationship that may have documentation, follow-up, state licensing, and liability implications.
For further information:
https://pediatrics.aappublications.org/content/early/2021/02/18/peds.2020-049685
Article Source :
Pediatrics