Baked milk improves tolerance to cow's milk protein in infants with allergy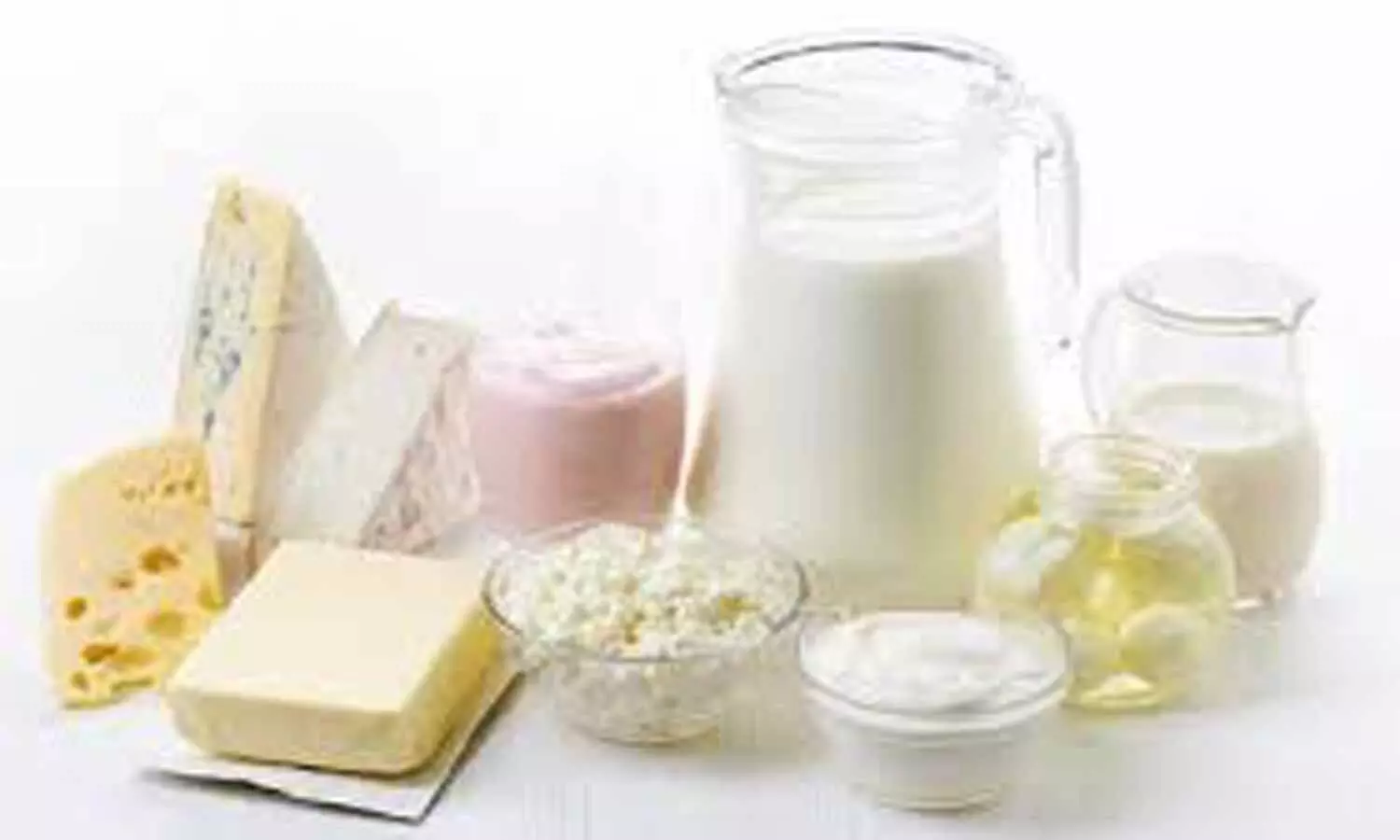 Ireland: As part of the Milk Allergy in Primary Care (MAP), milk ladder, baked milk can be safely and efficiently introduced into the diets of young children diagnosed with cow's milk protein allergy, says an article published in the Allergy: European Journal of Allergy & Clinical Immunology
One of the most prevalent food allergies in childhood is cow's milk protein allergy (CMPA). Most newborns with CMPA accept baked milk right away and gradually improve their tolerance. Nonetheless, parents frequently express great worry about this condition, as well as a related reluctance to proceed with home initiation of dairy due to fears of allergic responses. As a result, Yvonne M. d'Art and colleagues undertook this study to assess the influence of a supervised, single low-dose exposure to whole milk at the time of diagnosis on the progressive home introduction of foods containing cows' milk.
For this study, infants under the age of 12 months who were referred with suspected IgE-mediated cow's milk allergy were enrolled in an open-label randomized controlled trial of intervention—a single dose of fresh cow's milk, using the validated dose of milk that would elicit reactions in 5% of CMPA subjects—the ED05 – vs routine care. At home, both groups used a 12-step MAP Milk Tolerance Induction Ladder to establish graded CM exposure. Parents filled out food allergy quality of life questionnaires as well as the State and Trait Anxiety Inventories (STAI). The primary outcome outcomes were milk ladder position at 6 and 12 months after randomization.
The key findings of this study were as follows:
1. Sixty individuals were included in the study, and 57 (95%) were followed for six months.
2. By 6 months, 27/37 (73%) intervention participants had progressed to step 6 or higher on the milk ladder, relative to 10/20 (50%) control subjects (p =.048).
3. By 6 months, 11/37 (30%) intervention individuals had progressed to step 12 compared to 2/20 (10%) controls.
4. Twelve months after randomization, 31/36 (86%) of the intervention group and 15/19 (79% of the control group) were on step 6 or above.
5. However, 24/37 (65%) of the intervention group and 7/20 (35%) of the control group were at stage 12.
6. Maternal STAIs were shown to be substantially related to their babies' milk ladder development as well as skin changes, prick test and spIgE levels at 6 and 12 months.
In conclusion, parents who witness safe and rapid progress may feel more confidence in continuing therapy, enhancing outcomes even more. These findings have implications for the development management of cow's milk and other food allergies, according to the researchers, especially when maternal anxiety is regarded as part of the treatment.
Reference:
d'Art, Y. M., Forristal, L., Byrne, A. M., Fitzsimons, J., Ree, R., DunnGalvin, A., & Hourihane, J. O. (2022). Single low‐dose exposure to cow's milk at diagnosis accelerates cow's milk allergic infants' progress on a milk ladder programme. In Allergy. Wiley. https://doi.org/10.1111/all.15312
Source : European Journal of Allergy and Clinical Immunology