Celiac disease during pregnancy linked to birth defects in infants, BMJ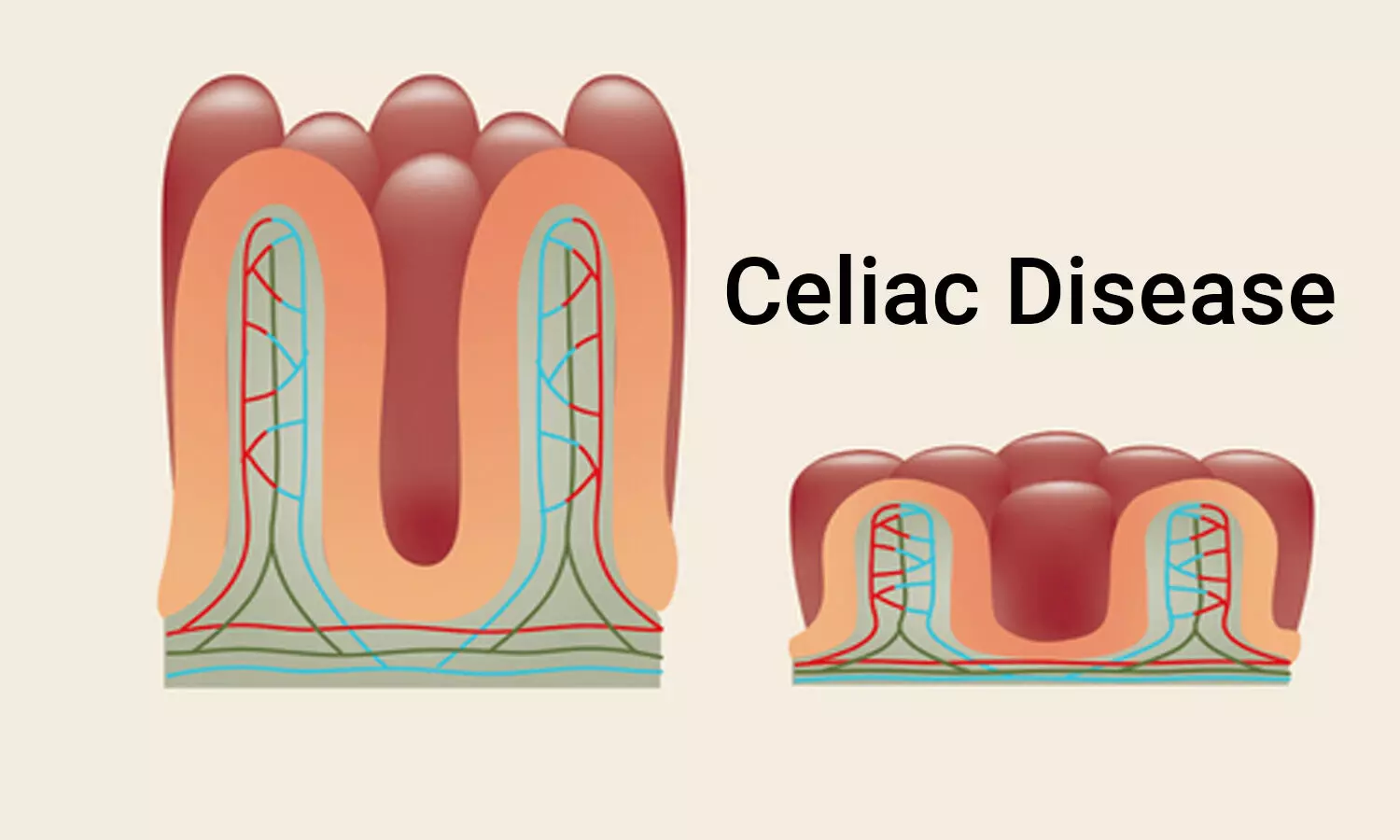 Coeliac disease (CD) is prevalent in patients of reproductive age, but the impact on pregnancy and fetal development is unclear.
A new study has suggested that Celiac disease (CD) during pregnancy, particularly undetected or untreated CD, may increase the risk of heart and urinary birth defects in newborns.

The findings have been put forth as a letter in Gut, a BMJ publication.
Celiac disease (CD) is a chronic immune-mediated disorder characterized by small intestinal inflammation.1 It is triggered by exposure to gluten in genetically susceptible individuals. Folic acid deficiency is common during pregnancy,6 in newly diagnosed CD,7,8 but sometimes also after diagnosis of CD9 (perhaps because of a lack of folic acid in the gluten-free diet10). Folic acid deficiency is a risk factor for neural tube defects (NTD).
Many patients with celiac disease experience malabsorption, weight loss, and anemia; undiagnosed celiac disease during pregnancy has been linked with adverse outcomes. Studies of celiac disease and congenital malformations in offspring have been underpowered. The British Society of Gastroenterology recommends serological testing for CD in patients with chronic diarrhea,but CD may be under-recognized in women without the classic symptoms.
Data on CD and congenital malformations are scarce.
With is a background, Auger, N, from the University of Montreal Hospital Centre, Montreal aimed to assess the association between CD and the risk of birth defects in pregnant women.
The sample population included 2184888 infants, including 125081 with birth defects and 2238 whose mothers had CD. A cohort of live births between 1989 and 2016 in Quebec, Canada using discharge summaries was taken for data. Researchers used diagnostic codes to identify women with CD and infants with different types of birth defects. They also determined whether CD was present during prenatal follow-up, or if women required hospitalization for CD before or after pregnancy.
On analysis, the following data emerged.
CD was associated with 1.58 times the risk of heart defects (95% CI 1.12 to 2.22) and 1.56 times the risk of urinary defects (95%CI 1.06 to 2.32) compared with no CD
. The risk of heart defects was greater for women with two or more coeliac-related hospitalizations (risk ratio (RR) 3.06, 95%CI 1.81 to 5.15) and for CD diagnosed after delivery (RR 1.94, 95%CI 1.31 to 2.88)
. The association with heart defects was also stronger before 2000 (RR 2.29, 95%CI 1.41 to 3.72). There was no association with other types of defects.
The association with heart defects was stronger for CD diagnosed after delivery, which includes potentially undetected cases that were already present during pregnancy.
"Women with CD may benefit from prenatal counseling and dietary modification to prevent birth defects." concluded the team.
Primary source: Gut
For full article follow the link: http://dx.doi.org/10.1136/gutjnl-2020-322425
Source : Gut