Exercise can reduce cognitive limitations in early premature babies: Study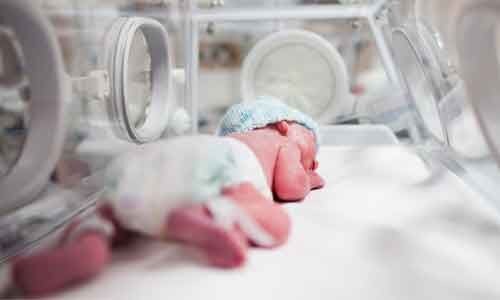 Switzerland: Children born very preterm (born before 32nd week of gestation) show impaired response inhibition during their preadolescence compared to those born at full-term. A recent study in the journal Developmental Cognitive Neuroscience has shown that exercise in these children might reduce cognitive control deficits in response inhibition.
Children born before the 37th week of pregnancy remain under medical supervision while they are young. Cognitive limitations often disappear after a few years. However, children born before the 32nd week of gestation still exhibit differences even in their teenage years. The study showed that these children have weaker impulse control compared with children born at term (after the 37th week of pregnancy). This can have disadvantages in school performance and is linked to behavioral problems and a higher susceptibility to addiction.
Sebastian Ludyga, University of Basel, Department of Sport, Exercise and Health, Basel, Switzerland, and colleagues examined the association between very preterm birth and neurophysiological indices of response inhibition (i.e. the N200-P300 complex) as well as the potential mediation of this association by aspects of physical fitness in this case-control study.
For this purpose, the researchers compared a group of 54 very preterm children aged 9 to 13 years with a control group of children of the same age who had been born at term. To test impulse control, the sports scientists conducted a "go/no go" test with the children. When given a signal, the young study participants had to push a button as quickly as possible. When given a different signal, they were not allowed to push the button - in other words, they had to suppress their impulse to move.
During the experiment, the researchers monitored certain brain activity parameters using an EEG (electroencephalogram) to determine how the children processed the stimulus. A comparison of the two groups showed that on average, the premature children found it more difficult to suppress the impulse to move due to impaired attention processes.
In further experiments, the researchers tested gross and fine motor skills, as well as ball handling. They found that the greater the deficit in motor skills, the more limited the impulse control in the children born very preterm.
"We conclude from these findings that targeted motor skills training could also reduce cognitive limitations," explains Ludyga. The researchers now want to test this in a follow-up study.
"In early adolescence, very preterm birth is associated with less effective recruitment of attentional resources for stimulus evaluation processes. The improvement of motor skills rather than cardiorespiratory fitness appears promising for reducing this specific impairment in cognitive control," they wrote.
Reference:
The study titled, "Very preterm birth and cognitive control: The mediating roles of motor skills and physical fitness," is published in the journal Developmental Cognitive Neuroscience.
DOI: https://www.sciencedirect.com/science/article/pii/S1878929321000475
Source : Developmental Cognitive Neuroscience