FDA approves hydrocortisone oral granules for adrenocortical insufficiency in kids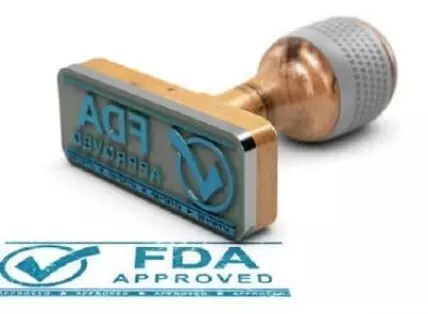 The US Food and Drug Administration (FDA) has approved hydrocortisone (ALKINDI SPRINKLE) oral granules as a replacement therapy for adrenocortical insufficiency (AI) in pediatric patients.

Pediatric adrenocortical Insufficiency (AI) is a rare disease characterized by an inability to synthesize and release cortisol, and sometimes aldosterone. This causes excessive androgens (abnormal sexual development in females, premature puberty, premature growth termination and short stature). To survive, patients with AI must replace the missing cortisol daily
ALKINDI SPRINKLE is an immediate-release oral hydrocortisone granule preparation that has been specifically designed to meet the dosing needs of pediatric patients with adrenocortical insufficiency.
Prior to ALKINDI SPRINKLE's approval, parent caregivers had to cut or split higher strength hydrocortisone tablets to achieve the lower doses required for small children, which could result in inaccurate dosing. ALKINDI SPRINKLE is manufactured using commercially proven technology in four strengths: 0.5mg, 1mg, 2mg and 5mg, to give greater dosing flexibility to clinicians. Taste-masking excipients that are acceptable for pediatric use eliminate the bitter taste of hydrocortisone. ALKINDI SPRINKLE has a shelf life of three years at ambient temperature and does not require refrigeration.
With the approval Eton Pharmaceuticals now has the only FDA-approved granular hydrocortisone formulation for the disease specifically designed for the use in children.
Prior to the approval of ALKINDI SPRINKLE, oral hydrocortisone was only FDA-approved in tablet formulations of 5mg and stronger. Many pediatric patients require significantly lower doses and the flexibility of precision titration. ALKINDI SPRINKLE will now be available in 0.5mg, 1mg, 2mg, and 5mg strengths, allowing clinicians greater flexibility to individualize dosing based on each patient's needs in accordance with the instructions for dosage and administration.
The recent approval came after thorough support for the drug by six clinical studies, including the first and only interventional Phase III study of oral hydrocortisone for Pediatric AI in neonates to children under eight years of age.
"The FDA approval of ALKINDI SPRINKLE is a breakthrough for patients and caregivers treating pediatric adrenocortical insufficiency. We are excited to offer an FDA-approved product that enables low dosing and administration of hydrocortisone to pediatric patients," said Sean Brynjelsen, CEO of Eton Pharmaceuticals. "We look forward to making the product available to patients in the coming months."
Source : Press Release