High Screen Time Affects Psychosocial Well-being of Pre-schoolers, Warns Study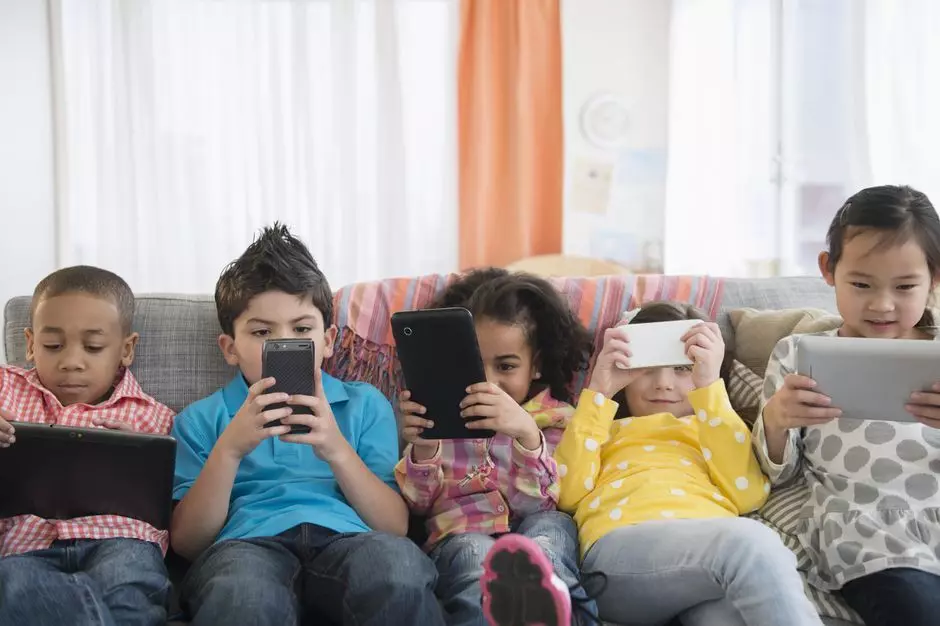 In recent years, digital technology has rapidly developed, electronic media (e-media) has become an almost universal part of young children's daily life. Even at preschool age, e-media use is already a popular sedentary behaviour. But, a recent study suggests that increased screen time has multiple risks for children's psychosocial well-being. These risk factors seem to be significant in the long term and are related to problems in children's socio-emotional development later on. The study findings were published in the BMJ Open on March 17, 2021.

The World Health Organisation has published guidelines for the total screen time of 1 hour per day among children aged 2–4 years. However, in previous studies, much higher amounts have been reported. Based on the research, it seems that a high level of programme viewing is a risk for the psychosocial well-being of preschool-age children. As the patterns of children's e-media usage are rapidly changing, updated data on the degree of e-media usage and its significance on well-being is needed. Moreover, although there is evidence showing the harmful effects of high-dose e-media use on the well-being of preschool-age children, only few of these studies have analysed the longitudinal associations of early exposure to e-media with children's later psychosocial problems. Therefore, researchers of Finland conducted a study to investigate the frequency of electronic media (e-media) usage by preschool children and the risks of high-dose e-media use on young children's psychosocial well-being.
This study was a part of a large Finnish CHILD-SLEEP longitudinal birth cohort study, in which researchers studied the longitudinal association between e-media use at 18 months and psychosocial symptoms at 5 years of age in 699 children. They also studied cross-sectional associations between e-media use and psychosocial symptoms at 5 years between 2011 and 2017 in Finland. The major outcome assessed was children's psychosocial symptoms at the age of 5 years which was determined using the parent-reported questionnaires Five-to-Fifteen (FTF) and the Strengths and Difficulties Questionnaire (SDQ).
Key findings of the study were:
Upon evaluation, researchers observed that about 95% of the preschool children exceeded the daily recommended use of e-media set by health professionals.
They reported that increased screen time at 5 years of age is associated with a risk of multiple psychosocial symptoms (OR 1.53–2.18), while increased levels of e-media use at 18 months were only associated with FTF peer problems (OR 1.59).
They found that high-dose use of electronic games at the age of 5 years seems to be associated with fewer risks for psychosocial well-being than programme viewing, which was only associated with SDQ hyperactivity (OR 1.65).
The authors concluded, " Our results show that 5-year-old children spend considerably more time on e-media than is recommended by professionals. Our results further indicate that high levels of e-media use, especially programme viewing, is associated with problems with psychosocial outcomes, while the use of electronic games was only associated with hyperactivity in the crude models. "
They further added, "Children's social-emotional development is influenced by environmental factors, including e-media habits. Although children's e-media use patterns might not seem problematic when considering use on a daily level, they do have risks in the long term. Thus, health professionals play a key role in providing information for parents on the safe use of e-media devices in young children in order to protect their healthy development."
For further information:
Article Source :
BMJ Open