No benefit of Hypertension Screening in Children:USPSTF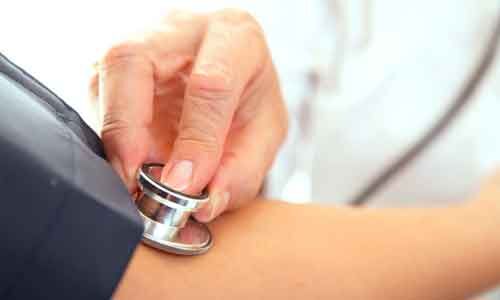 The United States Preventive Services Task Force (USPSTF) has not found sufficient evidence to support screening for high blood pressure in children and adolescents and that the balance of benefits and harms cannot be determined.
Current practice for blood pressure screening typically involves measurement in office-based health care settings as part of well child or sports participation examinations, often in conjunction with other vital signs and growth parameters. Several organizations recommend routine measurement of blood pressure at well child visits starting at age 3 years, based on consensus
The prevalence of hypertension (both primary and secondary) in children and adolescents in the United States ranges from 3% to 4% in most studies.Primary hypertension in children and adolescents occurs primarily in children older than age 13 years and has no known cause but is associated with several risk factors, including family history and higher body mass index.
Recommendations made by the USPSTF are independent of the U.S. government. They should not be construed as an official position of the Agency for Healthcare Research and Quality or the U.S. Department of Health and Human Services.
When final, this recommendation will update the 2013 recommendation on screening for high blood pressure in children and adolescents.This draft is similar to the 2013 recommendation in that the evidence to assess the balance of benefits and harms is still insufficient because no direct evidence is available on screening for hypertension in children and adolescents and health outcomes, and limited evidence exists for assessing the harms of screening.
The task force notes that it's difficult to measure the potential benefits of BP screening in youth — in particular, the potential cardiovascular risk reduction — and at the same time, screening can result in false-positives and unnecessary treatment.
It should be noted that other groups do recommend regular screening for high BP in children. For example, the American Academy of Pediatrics recommends annual screening beginning at age 3 years.
For further reference log on to:
USPSTF draft recommendation statement
Source : The United States Preventive Services Task Force