Preterm infants not at risk of developing migraine later: Study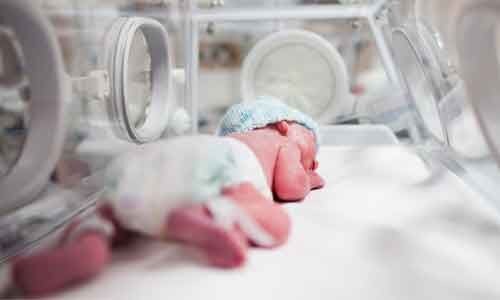 Finland: The researchers in a recent study found no evidence that people who are born premature are at a higher risk of migraine later. However, according to the authors, the association between smoking during pregnancy and increased migraine risk warrants attention and further study.
The study, published in the journal Cephalalgia, implies that preterm birth, across the entire gestational age range, was not a risk factor for subsequent migraine up until young adulthood.
Migraine is associated with risk of cardiovascular disease and stroke, psychiatric comorbidity, gestational hypertension, low socioeconomic position, and adverse pregnancy-related outcomes. These are the factors that have been tied to prematurity as well. Given that prematurity and migraine share a number of associated conditions and knowing that prematurity affects several aspects of neurological development, Sonja Strang-Karlsson, Finnish Institute for Health and Welfare, Helsinki, Finland, and colleagues set out to study whether preterm birth across the entire gestational age range, is associated with migraine in children or young adults in a nationwide register study.
For the purpose, the researchers linked data from six administrative registers for all 235,624 children live-born in Finland and recorded in the Finnish Medical Birth Register. n = 228,610 (97.0%) had adequate data and were included. The primary outcome variable was migraine defined as a diagnosis from specialised health care and/or ≥2 reimbursed purchases of triptans. The cohort was followed up until an average age of 25.1 years.
Key findings of the study include:
Among individuals born extremely preterm (23–27 completed weeks of gestation), the adjusted hazard ratios for migraine was 0.55 when compared with the full-term reference group (39–41 weeks).
The corresponding adjusted hazard ratios and 95% confidence intervals for the other preterm categories were: Very preterm (28–31 weeks); 0.95, moderately preterm (32–33 weeks); 0.96, late preterm (34–36 weeks); 1.01, early term (37–38 weeks); 0.98, and post term (42 weeks); 0.98.
Migraine was predicted by parental migraine, lower socioeconomic position, maternal hypertensive disorder and maternal smoking during pregnancy.
Based on the above results that authors concluded that we found no evidence for a higher risk of migraine among individuals born preterm.

"Migraine in children and adults born preterm: A nationwide register linkage study," is published in the SAGE journal Cephalalgia.
DOI: https://journals.sagepub.com/doi/10.1177/0333102420978357
Source : Cephalalgia