Probiotics show promise in children with Autism Spectrum Disorder, finds study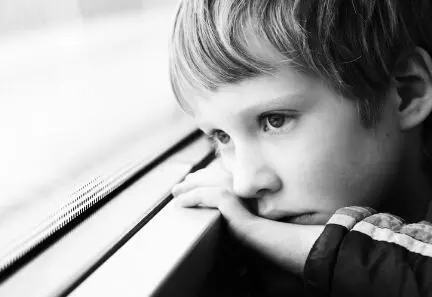 In a recent study , researchers have highlighted that probiotics can be beneficial for the neurological development in children with Autism Spectrum Disorder. Findings have been published in Frontiers In Psychiatry.

Autism Spectrum Disorder (ASD) is characterized by persistent social and communication difficulties along with restricted and repetitive interests and activities.
In recent years, neuroscience research has focused on the role of the microbiota-brain-gut axis in the etiopathogenesis of neurodevelopmental disorders including ASD, thus providing interesting targets for novel psychotropic development (2–8). The gut microbiota can impact brain function, both directly and indirectly, through the production of neurotransmitters, short-chain fatty acids (SCFAs)and key dietary amino acids and their metabolites, as well as through the activation of the immune system that, in turn,could act through inflammatory cytokines and chemokines,such as IL-6 and TNF-a.
With this background, researchers evaluated the effects of probiotics on autism in a double-blind randomized, placebo-controlled trial of 85 preschoolers with ASD (mean age, 4.2 years; 84% boys). Participants were randomly assigned to probiotics (DeSimone Formulation) (n=42) or placebo (n=43) for six months. Sixty-three (74%) children completed the trial.
On data analysis, the following facts emerged.
No differences between groups were detected on the primary outcome measure, the Total Autism Diagnostic Observation Schedule – Calibrated Severity Score (ADOS-CSS).
An exploratory secondary analysis on subgroups of children with or without Gastrointestinal Symptoms (GI group, n= 30; NGI group, n=55)revealed in the NGI group treated with probiotics a significant decline in ADOS scores as compared to that in the placebo group, with a mean reduction of 0.81 in Total ADOS CSS and of 1.14 in Social-Affect ADOS CSS over six months.
In the GI group treated with probiotics we found greater improvements in some GI symptoms, adaptive functioning,and sensory profiles than in the GI group treated with placebo.
'These results suggest potentially positive effects of probiotics on core autism symptoms in a subset of ASD children independent of the specific inter-mediation of the probiotic effect on GI symptoms. Further studies are warranted to replicate and extend these promising findings on a wider population with subsets of ASD patients which share targets of intervention on the microbiota-gut-brain axis."wrote the team.
For full article follow the link: 10.3389/fpsyt.2020.550593
Primary source: Frontiers In Psychiatry
Source : Frontiers In Psychiatry