Seizures in preterm infants linked to smaller brain volumes, Finds study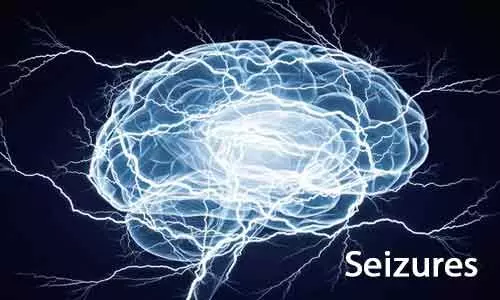 Researchers have recently found in a new study that seizures in preterm infants are common and associated with smaller term-equivalent age (TEA) brain volumes, according to a study published in the Journal of Pediatric Research.

Infants born prematurely are highly vulnerable to brain injury and susceptible to seizures in the first weeks of life. Many neonatal seizures occur without reliable clinical signs and are detectable only on electroencephalogram (EEG); understanding EEG findings in these neonates is crucial for providing appropriate care.
This can be challenging, as EEG background activity and patterns vary considerably with gestational age. Some physiologic preterm EEG patterns, such as rhythmic temporal theta activity or delta brushes, may be sharply contoured and appear similar to epileptic EEG patterns later in life. Seizures are underrecognized in preterm infants, and little is known about their impact on brain growth.
Hence, Zachary A. Vesoulis and colleagues from the Division of Newborn Medicine, Department of Pediatrics, Washington University, St. Louis, MO, USA conducted the present study with the aim to define the association between early seizures and subsequent brain growth.
Infants <30 weeks gestation underwent 72 h of prospective amplitude-integrated electroencephalography (aEEG) monitoring, term-equivalent age (TEA) magnetic resonance imaging (MRI), and 2-year neurodevelopmental testing.
Seizures were defined as trains of sharp waves >10 s, evolving in frequency/amplitude/morphology, and identified using automated algorithms with manual review. Using T2-weighted images, cortical surface area (CSA) and gyrification index (GI) were calculated and volumes were segmented into five tissue classes: cerebrospinal fluid, gray matter, white matter (WM), deep nuclear gray matter, and cerebellum.
Correlations between total seizure burden and tissue-specific volumes were evaluated, controlling for clinical variables of interest.
The key findings from the study were-
a. Ninety-nine infants underwent aEEG/MRI assessments (mean GA = 26.3 weeks, birthweight = 899 g).
b. Seizure incidence was 55% with a median of two events; median length = 66 s and mean burden = 285 s.
c. Greater seizure burden was associated with smaller CSA and volumes across all tissue types, most prominently in WM (R2 = −0.603, p < 0.01), even after controlling for confounders.
d. There was no association with GI.
Therefore, the authors concluded that "Seizures in preterm infants are common and associated with smaller TEA brain volumes. This relationship was strongest for WM and independent of clinical factors."
Source : Journal of Pediatric Research