Tofacitinib may induce hair regrowth in over 80 percent children with alopecia: Study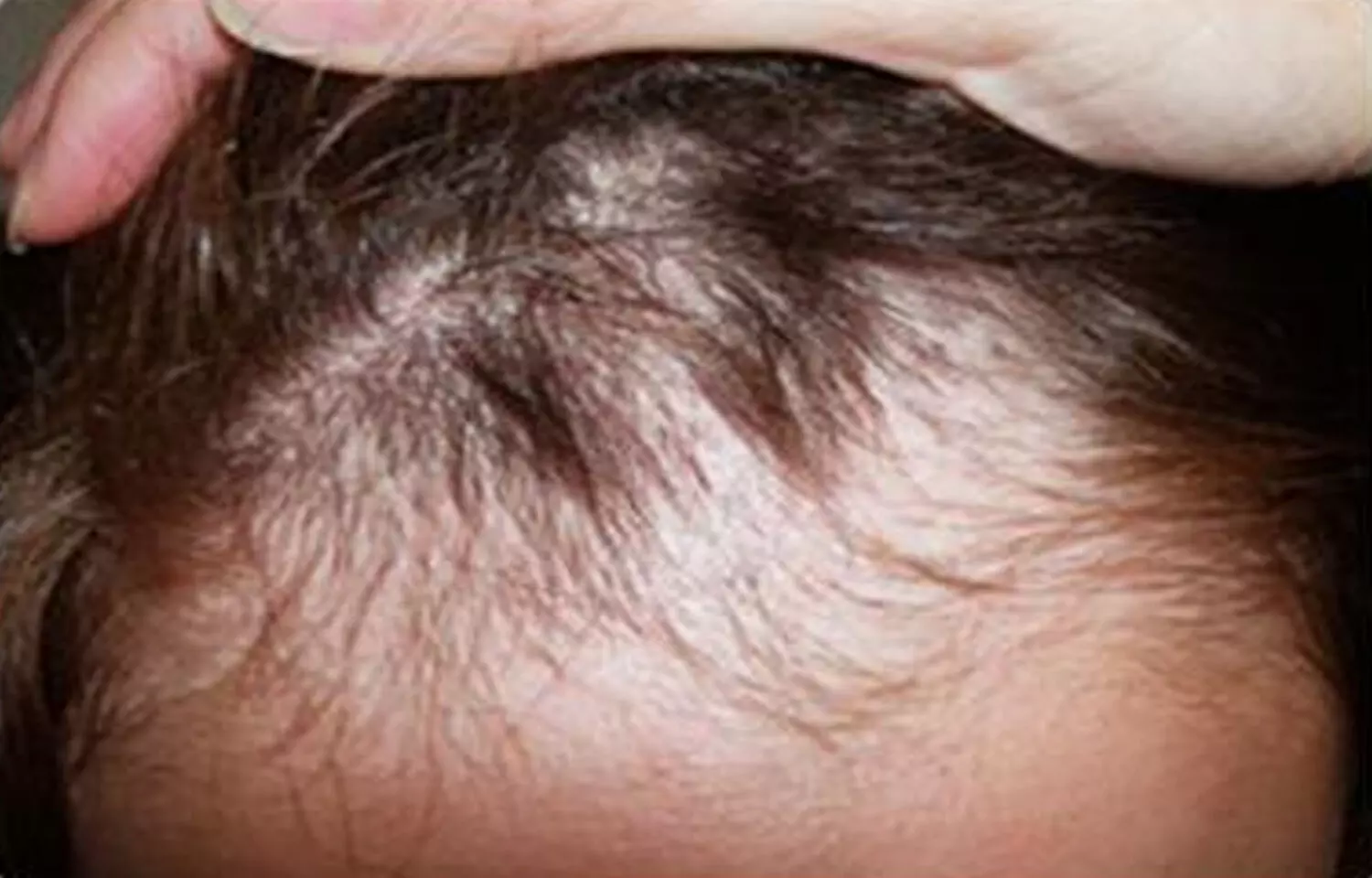 Australia: Oral tofacitinib may be an effective and well-tolerated treatment strategy for in some children with alopecia areata (AA), suggests a recent study in the journal Pediatric Dermatology.

Tofacitinib, a selective 1/3 janus kinase inhibitor (JAKi), is used for the treatment of inflammatory diseases including alopecia areata, vitiligo, sarcoidosis, systemic lupus, atopic dermatitis, psoriasis, rheumatoid arthritis, and psoriatic arthritis. Alopecia areata is an autoimmune hair loss condition that affects people across all age groups. Prolonged disease duration and early age of onset is linked to poor prognosis. Phase 3 trials are investigating the role of janus kinase inhibitors in adults and adolescents with AA.

Rebekka Jerjen, Sinclair Dermatology, Melbourne, VIC, Australia, and colleagues evaluated the use of oral tofacitinib in pre‐adolescent patients with AA.
For the purpose, they performed a retrospective review of case records of all pre‐adolescent patients having AA and treated with oral tofacitinib in a single center between 2018 and 2019. 14 patients aged 7 to 11 years were identified.
Key findings of the study include:
Nine patients experienced clinically significant improvement in their SALT (Severity of Alopecia Tool) score.
Three patients achieved complete remission (SALT score of 0), seven (63.6%) achieved over 50% improvement in SALT score from baseline.
One patient had no change from baseline, another experienced additional hair loss.
After an average of 9 months of treatment, the median SALT score improvement was 67.7%.
The improvement was similar in patients with baseline SALT scores greater than 50 and those with baseline SALT scores below 10.
Adverse events were mild.
To sum up, in this study tofacitinib was well tolerated, 63.6% of patients experienced over 50% improvement in their SALT scores and 82% of patients experienced some hair regrowth.
"The results indicate a role for tofacitinib as a systemic therapy in AA in the pre-adolescent population and corroborate findings from prior larger studies in adolescents and adults. Larger prospective studies to ensure long-term safety with use of JAKi in children, as well as patient-reported qual-ity of life assessments, are still required," concluded the authors.
"Treatment of alopecia areata in pre‐adolescent children with oral tofacitinib: A retrospective study," is published in the journal Pediatric Dermatology.
DOI: https://onlinelibrary.wiley.com/doi/abs/10.1111/pde.14422
Source : Pediatric Dermatology