Acid peptic disorder in children: impact of long-term use of Proton Pump Inhibitors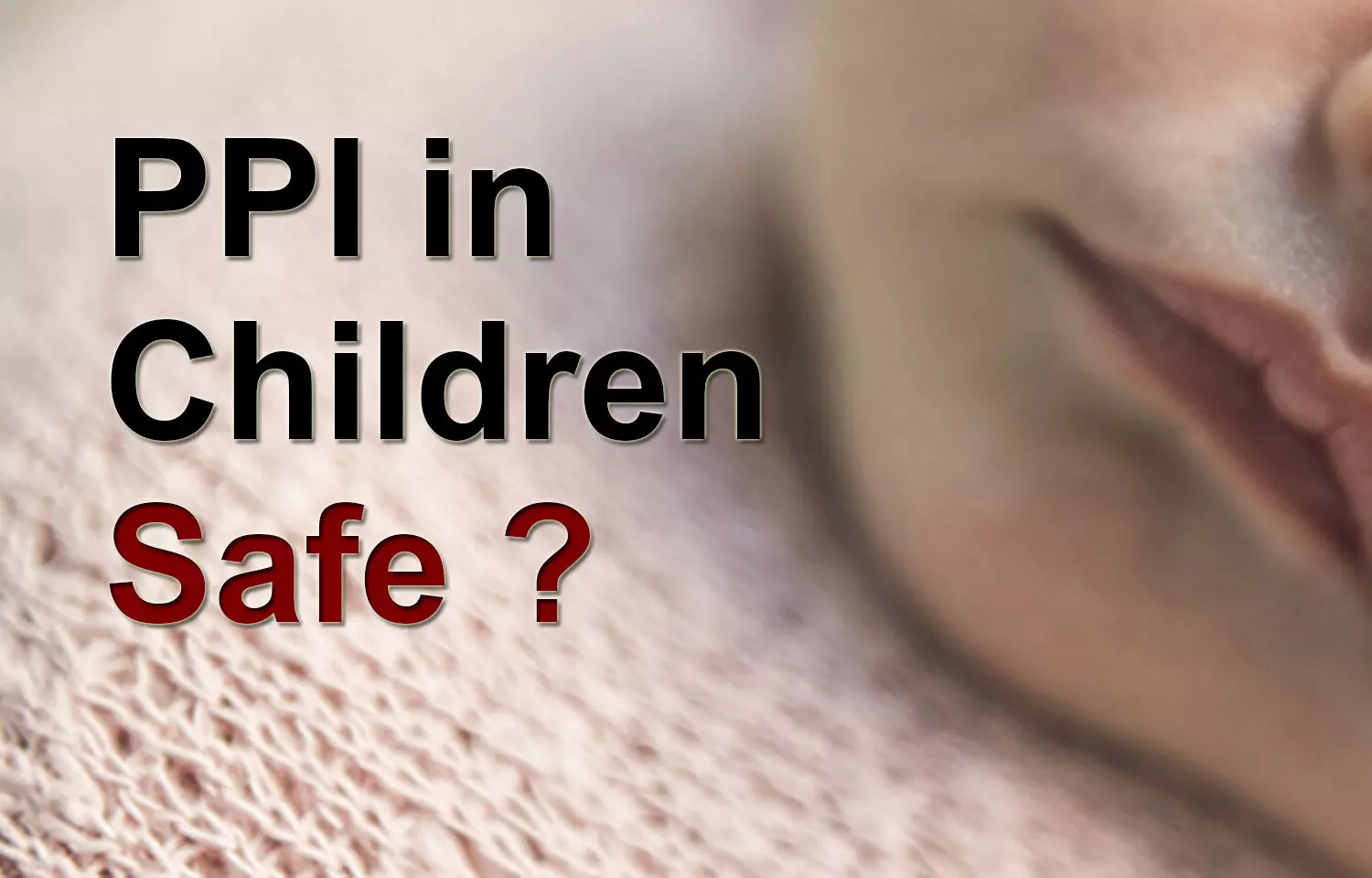 Acid peptic diseases result from a varied but superimposed pathogenic mechanism (1). They occur due to the effects of acid on diminished mucosal defence due to an imbalance between cytotoxic and cytoprotective factors in the upper gastrointestinal tract (2). The secretion of gastric acid is a continuous but complex process incorporating various pathways like the neuronal, paracrine, and endocrine (3). This secretion of hydrochloric acid with a pH between 1.0-3.5 and the kinetic tri-dimensional muscular structure, function combinedly to process the ingested food (4).

The necessity of acid secretion:
The Secretion of acid activates pro-enzyme pepsinogen, catalyzes the hydrolysis of protein macromolecules. The acidity of the stomach produces intrinsic factor which helps in the absorption of vitamin B12, transforms ingested iron from ferrous to ferric form which enhances its absorption, and ionizes calcium carbonate for absorption (4). Acidic pH provides non-specific defense mechanisms of the body by bactericidal action (5). It also inhibits the toxic effects of nitrites and other N-containing compounds generated from protein digestion.
Several acid-related diseases can affect the gastrointestinal tract like the stomach, esophagus, and duodenum. These include Gastroesophageal reflux disease (GERD), peptic ulcer disease (PUD), duodenal ulcers, NSAID and stress-induced mucosal injury, and Helicobacter Pylori induced acid peptic disease (1). Various classes of drugs like the antacids, H2-receptor antagonists, mucosal protective agents, and proton pump inhibitors are used to treat these conditions.
Of late there was a sharp spike in the prescription of the proton pump inhibitors for the treatment of acid peptic diseases in children (6). In pediatric patients, these Proton pump inhibitors have shown to be the most effective drugs for treating various acid peptic diseases.
What are proton pump inhibitors:
Proton pump inhibitors include benzimidazole derivatives like omeprazole, lansoprazole, rabeprazole, pantoprazole, and stereo-isomeric compounds. The pharmacodynamics and pharmacokinetics of proton pump inhibitors are linked to the H + –K + -adenosine triphosphatase (H + –K + - ATPase) which secretes gastric acid by parietal cells. These H + -K + -ATPase secretes gastric acid when it binds to ligands like acetylcholine, histamine, or gastrin by undergoing a conformational change in its structure (7). This activated ATPase releases H+ ions into the canalicular space in exchange with K+ ions. Here comes the action of proton pump inhibitors where they inhibit this pump present in parietal cells, thus reducing the secretion of acid into the stomach (8).
Concerns of proton pump inhibitors in pediatric patients:
These proton pump inhibitors were first introduced in 1989 to the market as a mainstay of treatment to acid disorders (8). They have been used in the pediatric population for treating gastric ulcers, gastroesophageal reflux disease (GERD), and Helicobacter pylori infections. When the present neonatal and infant doses of PPI are compared with the capacity for acid secretion in milliEquivalents, these doses were found to be 7-fold to 9-fold higher than the effective doses of adults (7). With the increase in the prescriptions of proton pump inhibitors for infants and children, the availability of minimal evidence about their efficacy in infants, and the evidence of potential adverse effects have challenged their prescription and raised the safety concerns about PPI use. Long term inhibition of gastric acid secretion leads to prolonged hypergastrinemia and enterochromaffin-like cell hyperplasia and various other changes. They can have the following impacts:
Structural changes:
Proton pump inhibitors induce a hypochloridric status. This causes elevated gastrinemia which leads to the proliferation of enterochromaffin cells thus increasing the risk of gastric carcinoids or neuroendocrine tumors (9). Persistent hypochlorhydria also causes an overgrowth of nitrous compounds producing bacteria that convert nitrates into nitrites leading to carcinogenesis of the gastric epithelium.
Nutritional changes:
Research shows that Hypochlorhydria caused by even the short-term use of proton pump inhibitors causes malabsorption of vitamin B12 (10) in adults but no evidence of vitamin B12 deficiency in the pediatric population was found. The bioavailability of vitamin A is also reduced by the hypochlorhydria of PPIs (4). Even though no reported case of pediatric hypomagnesemia due to PPIs was established it is prudent to monitor signs and symptoms particularly in children with long-term PPI treatment and those with risk factors for hypomagnesemia (6).
Bone health changes:
A recent meta-analysis has shown that the use of PPI was moderately associated with the risk of spine, hip, and all site fractures in adults. It was not dependent on the duration of the usage of proton pump inhibitors (11). Evidence of oral calcium reduced absorption because of decreased acid secretion was also found. Studies done in fracture risk in children younger than 18years of age and young adults between 18 and 29 years of age found a higher risk in younger adults than children (6).
Microbiome changes:
Studies showed that a significant reduction in the microbiota alfa diversity with an increase in bacteria genera Enterococcus, Streptococcus, Staphylococcus, and the potentially pathogenic species Escherichia coli was found in adults. This was of major importance to understand how microbiota can be modulated earlier in infancy using proton pump inhibitors (4).
Gastrointestinal Infections:
In vitro studies in the past have shown that gastric juice has a bactericidal effect over E. coli O157: H7, which is a frequent agent in pediatric patients (12). By retarding gastrointestinal motility, delaying gastric emptying rate, and decreasing gastric mucus viscosity PPIs show a direct effect on gut microflora and survival of enteric pathogens. Recent studies have also found Clostridium difficile-associated diarrhoea among patients who used PPI (13). In newborns receiving PPIs or H2-blockers, there was a consistent finding of increased risk of gram-negative infections (4). However, despite certain limitations, some studies showed an association between Clostridium difficile infections and proton pump inhibitors in children (6).
Respiratory infections:
Proton pump inhibitors can increase bacterial colonization in the stomach which invades the upper and lower respiratory tract causing respiratory infection (6). It was found that patients in the Pediatric intensive care unit who were under routine gastric acid inhibition for the prevention of stress ulcers were affected by ventilator-associated pneumonia (14). Another study done in pediatric patients with GERD receiving omeprazole found that there was a significant increase in the incidence of pneumonia and gastroenteritis (4).
Nosocomial infections:
Proton pump inhibitors are thought to cause direct gastric acid suppression causing acid barrier disruption leading to nosocomial infections in neonates (6).
Immunological changes:
Avoiding sustained gastric suppression plays an important role in the prevention of food allergy. Gastric hypoacidity may be the first obstacle to modulation of food tolerance and has a prominent role in pediatrics as the incidence of alimentary allergy is twice that found in adults given the progressive tolerance with age (4).
Drug-drug interactions:
A study in children found that coadministration of Proton pump inhibitors and clopidogrel may lead to reduced platelet inhibition in children with cardiac disease (6).
Adverse effects of PPIs:
In a study, 34% of children who were treated with PPIs adverse effects like headaches, nausea, diarrhoea, and constipation were reported (6).
Conclusion:
As the safety profiles of the proton pump inhibitors in pediatric patients are not fully established there is a high necessity for rational prescribing of these drugs. A deeper understanding of the drug toxicity profiles, adverse reactions is quite necessary before the prescription. Limiting the prescription of these drugs to pathological conditions with the dire requirement is necessary and further studies are needed to shed more light on the effects of these drugs on pediatric populations.
References:

1. Mejia A, Kraft WK. Acid peptic diseases: pharmacological approach to treatment. Expert Rev Clin Pharmacol. 2009;2(3):295-314.
2. Chelimsky G, Czinn S. Peptic ulcer disease in children. Pediatr Rev. 2001;22(10):349-355. doi:10.1542/pir.22-10-349.
3. Wilhelm SM, Rjater RG, Kale-Pradhan PB. Perils and pitfalls of long-term effects of proton pump inhibitors. Expert Rev Clin Pharmacol. 2013;6(4):443-451.
4. Marta Tavares, Eunice Trindade, Jorge Amil Dias. Effects of long term proton pump inhibitors use in pediatrics. Int J Gastroenterol Hepatol Transpl Nutr 2016; 1(1):48-54.
5. Giannella RA, Broitman SA, Zamcheck N. Influence of gastric acidity on bacterial and parasitic enteric infections. A perspective. AnnInternMed. 1973; 78(2): 271-6.
6. De Bruyne P, Ito S. Toxicity of long-term use of proton pump inhibitors in children. Arch Dis Child. 2018;103(1):78-82.
7. Ward RM, Kearns GL. Proton pump inhibitors in pediatrics : mechanism of action, pharmacokinetics, pharmacogenetics, and pharmacodynamics. Paediatr Drugs. 2013;15(2):119-131.
8. Koyyada A. Long-term use of proton pump inhibitors as a risk factor for various adverse manifestations [published online ahead of print, 2020 Jul 9]. Therapie. 2020;S0040-5957(20)30127-X.
9. Ko Y, Tang J, Sanagapalli S, Kim BS, Leong RW. Safety of proton pump inhibitors and risk of gastric cancers: review of literature and pathophysiological mechanisms. Expert opinion on drug safety. 2016; 15(1): 53-63.
10. Lam JR, Schneider JL, Zhao W, Corley DA. Proton pump inhibitor and histamine 2 receptor antagonist use and vitamin B12 deficiency. Jama. 2013; 310(22): 2435-42
11. Zhou B, Huang Y, Li H, Sun W, Liu J. Proton-pump inhibitors and risk of fractures: an update meta-analysis. Osteoporosis international : a journal established as result of cooperation between the European Foundation for Osteoporosis and the National Osteoporosis Foundation of the USA. 2015.
12. Khatami SS, Mukunda B, Ravakhah K. Coinfection with Giardia lamblia and Clostridium difficile after use of ranitidine. AmJMedSci. 2004; 327(2): 91-3.
13. Janarthanan S, Ditah I, Adler DG, Ehrinpreis MN. Clostridium difficile-associated diarrhea and proton pump inhibitor therapy: a meta-analysis. Am J Gastroenterol. 2012; 107(7): 1001-10.
14. Elward AM, Warren DK, Fraser VJ. Ventilator-associated pneumonia in pediatric intensive care unit patients: risk factors and outcomes. Pediatrics. 2002; 109(5): 758-64. BDS, MDS( Pedodontics and Preventive Dentistry)
Dr. Nandita Mohan is a practicing pediatric dentist with more than 5 years of clinical work experience. Along with this, she is equally interested in keeping herself up to date about the latest developments in the field of medicine and dentistry which is the driving force for her to be in association with Medical Dialogues. She also has her name attached with many publications; both national and international. She has pursued her BDS from Rajiv Gandhi University of Health Sciences, Bangalore and later went to enter her dream specialty (MDS) in the Department of Pedodontics and Preventive Dentistry from Pt. B.D. Sharma University of Health Sciences. Through all the years of experience, her core interest in learning something new has never stopped. She can be contacted at editorial@medicaldialogues.in. Contact no. 011-43720751