People over 60 should get vaccinated against invasive pneumonia: AIIMS doctors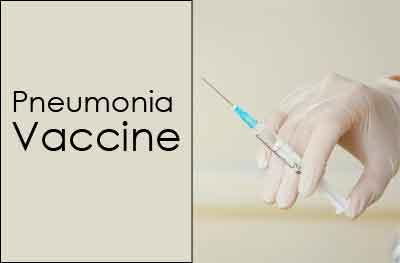 New Delhi: Doctors at All India Institute of Medical Sciences (AIIMS) suggested people above 60 years to get themselves vaccinated against invasive pneumonia, an acute condition when the organisms goes beyond the respiratory tract causing severe infection.
The Geriatric Medicine department of AIIMS in collaboration with an NGO, Healthy Aging India, launched a pan India awareness campaign against invasive pneumonia.
"Pneumonia is one of the leading cause of ICU admissions for elderly people which requires ventilatory support. Data suggests that 60 per cent of the ICU beds both in public and private hospitals are occupied by patients aged above 60 years suffering mostly by pneumonia.
"After people cross 60 years of age, they become prone to chest infections and especially pneumonia as their immune system becomes weak and they have multiple problem with aging which further aggravates the condition," said HOD, AIIMS Geriatric Medicine dept, Dr A B Dey.
Invasive pneumonia can be prevented by inoculating vaccines.
"Vaccines should be given to people above 60 years as recommended by the Centers for Disease Control and Prevention (CDC) and it should be again repeated after the age of 80," said Dr Prashun Chatterjee, Assistant professor in the Geriatric Medicine department, AIIMS.
He also said that AIIMS will provide free vaccines against invasive pneumonia to all persons aged above 70 years.