PG Anaesthesia Suicide: Index Medical College Chairman, HOD-Anaesthesia Booked for Abetment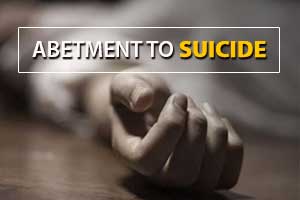 Indore: For allegedly driving a medical student to commit suicide, the Chairman of Index Medical College along with the Head of the Anesthesia Department have been booked under IPC 306 for abetment to suicide.
The case relates to the suicide of Post-Graduate anaesthesia student, Dr Smriti Laharpure (32), a resident of Bhopal, who was found dead in her hostel room at the Index Medical College after she injected herself with a heavy dose of anaesthesia through intra-cath.
The deceased wrote a 12-page suicide note in which she accused certain officials who allegedly harassed her because she protested against the arbitrary hikes in fees.
She clearly mentioned the names of the Chairman and the HOD in her suicide note, "I totally hold Mr Suresh Bhadoriya (chairman) and his management, along with Dr KK Khan (HoD), responsible for my death. I was going through continuous torture because of them," her note stated
It is reported that the medical college management had given her the notice to deposit the fees amounting to around 9.9 lakh, which was suddenly raised from 8.55 lakh. Her father alleged that due to this only she had been feeling pressurized and was forced to take this drastic step.
Dr Smriti had united many of the students and filed a case in the high court regarding the affiliation of the college, the father informed. Her father further alleged that the college management has been harassing her since the decision came in favor of the students.
On the court's direction, the college has to pay the fees and other facilities to the students.
Furthermore, her co-workers told the police that some of the college associates used to harass her and she also had a dispute over the fee increase.
Read Also: Final year PG Anesthesia takes Anesthesia Overdose, Father accuses Medical College of Harassment
"They (some officials) harassed us personally as well as over telephone to withdraw the case. The high court ordered the college to cut fees to original, but the authorities again told us to submit Rs 1.35 lakh. My HoD tortured me personally because she thought that I had actively participated in the court case," the note said.
After investigating the said claims of the family members, colleagues and friends, as well as the suicide note, Khudel police registered a case against the accused duo, Suresh Bhadoriya and Dr KK Khan under IPC section 306 (abetment to suicide) and 34 (common intention), Deputy Inspector General of Police (DIG-Indore) HN Chari Mishra confirmed to TOI.
In their defense, Khan claimed at a press conference, "We are not at fault in this case. The girl had many personal problems due to which she took the extreme step."