PG diplomas offered by CPS, Mumbai recognized by Medical Council of India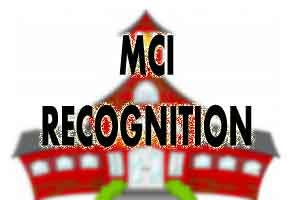 In an important development, the Union health Ministry has moved to grant recognition to the post graduate degrees offered by the College of Physicians and Surgeons, Mumbai by including them in the First Schedule of the Indian Medical Council Act, 1956.
A notification to this effect was released by the Ministry of Health and Family Welfare, dated 17th October, 2017, ( to be published in the extraordinary Gazette) whereby in exercise of the power conferred by sub-section (2) of section 11 of the Indian Medical Council Act, 1956 (102 of 1956). The Central Government after consulting the Medical Council of Indian, is making amendments in the First Schedule of the Act, to incorporate the PG degrees granted by the CPS, Mumbai
The move comes in followup of a meeting that was held at the health ministry under the chairmanship of secretary (HFW) in the month of April 2017, whereby it was decided that the diploma courses run by CPS, Mumbai may be allowed to be included in the schedule one of the IMC act 1956 with the following conditions


All the admissions should be through NEET-PG and centralised counselling  and as per government policy from time to time.


The CPS qualifications shall not be treated as recognized medical qualification for the purpose of teaching.


The courses by CPS will reviewed every three years for their continuance initially a period of ten years, which could be then reviewed from time to time.


Further any postgraduate course to be run by the CPS shall be with the prior approval of this Ministry subject to fulfilment of stipulations prescribed on the lines on minimum standard requirements regulations of MCI.


The following Broad Specialty Diploma (two years courses at the Post MBBS level) granted by College of Physicians and Surgeons, Mumbai, shall be inserted, namely
| | |
| --- | --- |
| Diploma in Ophthalmic Medicine & Surgery (DOMS) | This shall be recognized medical qualification when granted by College of Physicians and Surgeons, Mumbai on or after December 2009. |
| Diploma in Gynaecology & Obstetrics (DGO) | This shall be recognized medical qualification when granted by College of Physicians and Surgeons, Mumbai on or after December 2009. |
| Diploma in Child Health (DCH) | This shall be recognized medical qualification when granted by College of Physicians and Surgeons, Mumbai on or after December 2009 |
| Diploma in Pathology & Bacteriology (DPB) | This shall be recognized medical qualification when granted by College of Physicians and Surgeons, Mumbai on or after December 2009 |
| Diploma in Dermatology & Venereology (DDV) | This shall be recognized medical qualification when granted by College of Physicians and Surgeons, Mumbai on or after December 2009 |
| Diploma in Anaesthesia (DA) | This shall be recognized medical qualification when granted by College of Physicians and Surgeons, Mumbai on or after December 2009 |
| Diploma in Oto-Rhino-Laryngology (ENT) (DORL) | This shall be recognized medical qualification when granted by College of Physicians and Surgeons, Mumbai on or after December 2009 |
| Diploma in Orthopaedics (DORTHO) | This shall be recognized medical qualification when granted by College of Physicians and Surgeons, Mumbai on or after December 2009 |
| Diploma in Psychological Medicine (DPM) | This shall be recognized medical qualification when granted by College of Physicians and Surgeons, Mumbai on or after December 2009 |
| Diploma in Medical Radiology & Electrology (DMRE) | This shall be recognized medical qualification when granted by College of Physicians and Surgeons, Mumbai on or after December 2009 |
| Diploma in Tuberculosis Diseases (TDD) | This shall be recognized medical qualification when granted by College of Physicians and Surgeons, Mumbai on or after December 2009 |
| Diploma in Family Planning (DFP) | This shall be recognized medical qualification when granted by College of Physicians and Surgeons, Mumbai on or after December 2009 |
| Diploma in Public Health (DPH) | This shall be recognized medical qualification when granted by College of Physicians and Surgeons, Mumbai on or after December 2009 |