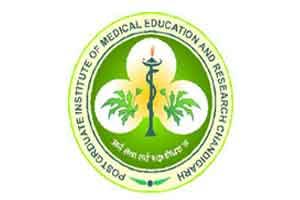 PGI Chandigarh has been granted an allocation of Rs 728.5 crore for the coming financial year. This is against the budget estimate of Rs 1,103 crore for the next financial year by the institute itself.
Some PGI officials have confirmed the news further implying that the ministry has divided the allocated amount, with Rs 170 crore to be used for planned projects, and the rest of the amount of Rs 558.5 crore for non-planned projects.  According to PGI officials, out of the Rs 728.55 crore, the ministry has allocated Rs 170 crore for planned projects while Rs 558.55 crore has been earmarked for non-plan projects.
As per the budget details, Rs 153 crore has been sanctioned for the creation of the capital assets and a small amount (of Rs 3 crore) sanctioned for the drug de-addiction centre at PGI.
A senior PGI official told Chandigarh Newsline that the main projects for which the funds were sought include the air-conditioning of the OPD building and expansion of the Nehru hospital.
The official said that the funds would be spent on the upgradation of the two research blocks of the institute. "We have a major project of setting up a 300-bedded hospital at Sangrur," he said.
Sources said that the proposal which was sent to the Union Ministry also included new equipment for the institute. "Every year, we purchase new equipment and machines for the patients. This year, we will also purchase modern machines from the allocated funds," said a PGI official.
0 comment(s) on PGI Chandigarh allocated Rs 728.55 crore