PGI Chandigarh conducts its first ever lung transplant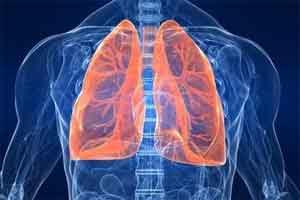 Chandigarh: The Postgraduate Institute of Medical Education and Research (PGIMER) said that it has performed its first lung transplant surgery successfully on a 35- year-old woman from Punjab.
The complex operation took over 12 hours and was successfully completed by a team of 20 doctors and support staff, a spokesperson said.
The surgery was done under the supervision of cardiovascular and thoracic surgeons Rana Sandip Singh and Harkant Singh Baryah, and anesthetists G D Puri and Virendra K. Arya.
The lung transplant was done on a 35-year-old woman from Sangrur district. She received the organ from the donor family of Bhola Singh (22) from Moga district, who was declared brain dead last night, the spokesperson said, adding that the woman was suffering from interstitial lung disease.
Singh was referred here in critical condition yesterday in Faridkot hospital. He had suffered a grievous head injury in an accident on Saturday.
The organ donation was done with his familys consent. Apart from the lungs, they also agreed to donate Singhs liver, kidneys and cornea. These will be matched and given to recipients at PGIMER, the spokesperson said.
"PGIMER has become the first institute in this region to conduct a lung transplant successfully," Director of PGIMER, Jagat Ram, said.
"Though donor organ transplants are becoming frequent in India, lung transplants are still very uncommon. This is partly because the surgery is complex and technically demanding," he said.
Ram said the recipients, too, have to be selected very carefully for these procedures.
"Today, PGIMER surpassed the 27 cadaver organ donations of last year and is also the first in public sector hospitals in lung transplant surgery in India," he said.
Nodal Officer Vipin Koushal said "So far, the institute has successfully conducted heart, kidney, pancreas, liver and cornea transplants, and has now forayed into lung transplant."