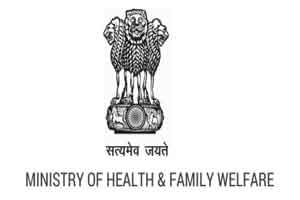 Chandigarh: The PGIMER administration has been again reminded of action against the institute's Medical Superintendent Dr Anil Kumar Gupta by the Ministry of Health and Family Welfare.
The alleged misconduct by Dr Gupta for "disobeying the ministry orders" and continuing a three-month-long assignment with the World Health Organisation (WHO) in Nepal in 2014 has called up for an action by the health ministry.
It was only in December 2015 when the health ministry directed the PGI administration, after which the institute has sent the file back seeking some clarification on the matter from the ministry.
The matter of the case is when in 2014 Dr Gupta when to Nepal for three months on a WHO assignment.  The then health minister Harsh Vardhan had expressed surprise during the PGI governing body meeting there was no consent of the governing body on such a long leave.
In the letter sent to PGI in December, it further implied that Dr Gupta continued his journey even after the health minister's disapproval. It then directed that "regular departmental proceedings" might be initiated against Gupta in the matter. Dr Gupta, has however stated that he had the permission of the PGI Director on the matter, who is the "competent authority".
On Saturday, a ministry official told Chandigarh Newsline that the file had been sent to PGI again. "We recently received the file from the PGI seeking some clarification. We have sent it back and have issued directions that regular departmental proceedings may be initiated," the official said.
The official asserted that the next step had to be taken by the PGI administration. "Nothing has to be done by the ministry. We have already issued directions," he said.
PGI PRO Manju Wadwalkar said, "I have no information about the case."
0 comment(s) on PGIMER administration reminded to take action against MS