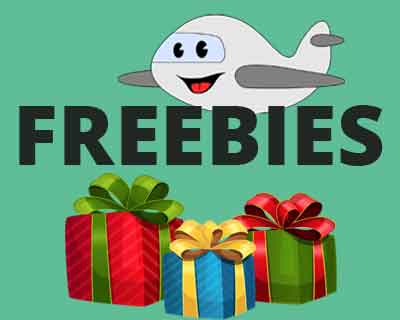 NEW DELHI: Pharma companies would soon be not be able to lure medical practitioners with vacation tickets and conference sponsorships as the government is soon going to impose a blanket ban on pharma companies offering expensive freebies to medical practitioners. A recent report in
Times of India
points out that the government is all set to impose a ceiling of Rs 1,000 on the value of  the giveaways, that pharma companies offer to doctors, hospitals and chemists. The Rs 1,000 cap is considered sufficient for drug manufacturers to offer items intended to ensure brand recall. The move cones as a part of the Uniform Code  for Pharmaceutical Marketing Practices (UCPMP) that would soon become mandatory for the drug manufacturing industry. The executive order towards the same, which is in the final stages by the  department of pharmaceuticals (DoP) would cover,  doctors, chemists and hospitals and the states. Some of the salient features of the Code include:-
 Limit of Rs 1000- The permissible value of Rs 1,000 for a gift has been fixed to allow firms to ensure the recall value of their brands
No more tickets and expensive freebies-, a medical practitioner will have to bear his expenses if he is participating as a "delegate" in a conference or seminar organised by a pharma company.Companies are also barred from extending hospitality to any doctor, healthcare professional or their family.
Binding on all- Apart from pharmaceutical companies, the code also covers retailers, distributors, wholesalers, hospitals and doctors. It will also cover the whole supply chain for medical devices along with medicines.
It is reported that while the Code of Ethics of the Medical Council of India prevent medical practitioner from taking benefits from the pharma companies, there was no such regulation, till now on the pharma firms to stop them from giving freebies. In preparation of the executive order, both health ministry and Medical Council of India, and once the order is issued, the code will be binding on all the stakeholders and any violation of the norms will attract punishment and penalty. "It can vary from a warning to cancellation of licence depending upon the extent of violation," the official told TOI.
Just like the MCI has an ethical committee, on similar lines, suggestions have been made in the proposal to  to form an ethical committee which will investigate and take decisions if there are complaints of violation.
Sources further informed the daily that the order is going to be soon announced, taking the marketing code from its current " Voluntary form" to a Mandatory one. This comes in the light of the fact that while a draft code was introduced in 2015 as a voluntary code meant for self regulation, the ministry decided to make it mandatory due to rampant violations and unethical practices currently used to influence the decision of medical practitioners.
14 comment(s) on Pharma Freebies over Rs 1000 to doctors not allowed- New Code