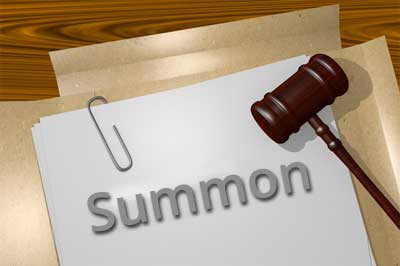 MUMBAI: A Medical practitioner found himself at the receiving end of a court summon, after the Sahara Chief skipped a hearing with a special trial court on the grounds of gastroenteritis, using his medical certificate.
A report in TOI states that the special trial court rejected an application submitted by Subrata Roy seeking exemption from appearance for trial in a Securities and Exchange Board of India (Sebi) Act case on grounds of gastroenteritis.
The court was also seen issuing a notice to the medical practitioner who issued the medical certificate to the ground asking him to appear in person and submit the affidavit as well as medical literature showing why a patient  why a patient of gastroenteritis should remain bedridden for five days and could not attend court proceedings, when it had specifically been directed by the Bombay high court.
The court also did not a show a positive response to the Sahara chief skipping the trial, stating that he was using "liberty of exemption" as a litigational strategy to keep himself away from the tria
"I am of the opinion that the exemption sought by accused number 5 (Roy) is to avoid hearing on framing of charges and protract the trial and keep the case idle," TOI quotes the court a stating.
Read Also: Guidelines for issuing a medical certificate
0 comment(s) on Physician summoned by court on Medical Certificate given to Subrato Roy