PIL demanding Private Practice ban dismissed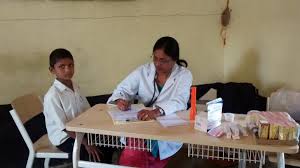 Chennai: Coming in support of medical practitioners, the Madras High court has recently dismissed a PIL that was seeking a ban of private practice by government doctors in the state.
The PIL was filed by one V Aarthi of North Gandhi Gramam near Karur district, who appealed the court to give directions to the State government as well as the Tamil Nadu Medical Council to impose a ban on the private practise of government doctors in all cadres in order to help them concentrate more on treating patients coming to government hospitals.
The petitioner further stated that it was not appropriate for government doctors to be allowed to take up private practise when all other government servants including the policemen were regulated by a code of conduct which prohibited them from engaging in private businesses for profit, reports The
Hindu
.
"Government doctors should render their full service to the patients coming to the government hospitals but they unfortunately tended to focus on private practice and hence it should be immediately banned," the petitioner  said.
"All government servants including doctors should be treated alike without any partiality," she added, further pointing out that  private practice by government doctors was banned in many States including Jammu and Kashmir.
The Divison Bench of the Madras High Court comprising of  Justices S. Nagamuthu and M.V. Muralidharan however rejected the plea on fairly technical grounds. The hon'ble judges rejecting the plea pointed out that the petitioner had not mentioned any specific instance of a government doctor involved in private practice of medicine and where there was any legal bar for government doctors to practice in private hospitals and nursing homes.