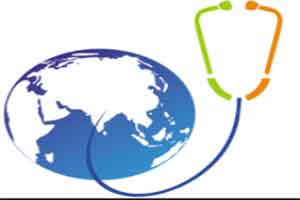 Bengaluru: The Global Association of Physicians of Indian Origin (GAPIO) on Saturday said it was planning to bring 15,000 retiring Indian-origin British doctors  to provide expertise to short staffed medical institutions in India.
"With huge shortage of doctors in India, we are trying to bring in services of about 15,000 retiring doctors from the United Kingdom to provide their expertise to the short staffed medical institutions across the country," Ramesh Mehta, president of the British Association of Physicians of Indian Origin (BAPIO), said in a statement.
Mehta, who is also the vice president of GAPIO, said that out of the 1.2 million Indian doctors working across the globe, 50,000 work in Britain.
Non-profit organisation GAPIO calls Indian-origin doctors to interact and share their learning with each other annually at its conference.
The first day of the two-day event featured talks on "Changing trends in the management of Type 2 diabetes", "Antibiotic abuse and how to minimise it", "Advances in IVF treatment", and "Progress in minimal invasive surgery in Gynaecology" among others.
Nearly 500 doctors are participating in the 2016 GAPIO international conference that will end on Sunday.
Union Chemical and Fertilisers Minister Anant Kumar will release a special postal cover during the conference, the statement added.
Meghna A Singhania is the founder and Editor-in-Chief at Medical Dialogues. An Economics graduate from Delhi University and a post graduate from London School of Economics and Political Science, her key research interest lies in health economics, and policy making in health and medical sector in the country.
She can be contacted at meghna@medicaldialogues.in.
Contact no. 011-43720751
................................ Advertisement ................................
1 comment(s) on Plan to bring 15,000 retiring Indian-origin British doctors to India