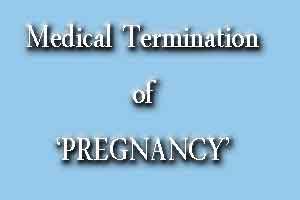 Mumbai: The Bombay High Court today issued a notice to the Maharashtra government on a PIL seeking amendments to the Medical Termination of Pregnancy (MTP) Act to allow rape victims to undergo an abortion even after the currently-permitted limit of 20 weeks.
The plea filed by a local NGO has cited previous incidents, where the apex court and several high courts were forced to deny such a permission to rape victims, owing to the limitations of the act.
Under the MTP Act, a woman can legally undergo an abortion under the supervision of a registered medical practitioner within 12weeks of her pregnancy.
In case the woman has been pregnant for over 12 weeks but less than 20weeks, the opinion of two medical practitioners is required for an abortion.However, in such cases, there is a substantial risk to the woman's life or to her unborn child if she opts for an abortion.
According to the petition, in case of a pregnancy caused by rape, the risk to the woman's mental health too must be considered an admissible ground for abortion.
A bench of justices Naresh Patil and G S Kulkarni directed the state to file its reply on the plea within three weeks.
0 comment(s) on Plea seeking amendments to MTP Act: HC seeks Maharashtra Govt reply