Plundering Clinics, Stealing Tools: Doctor Couple booked on Counter Allegations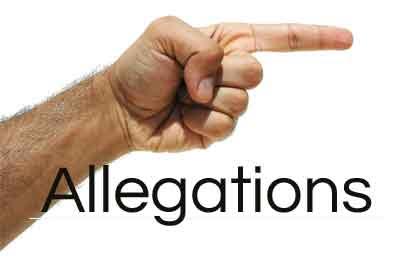 Nagpur: A city-based doctor couple recently made it to the tabloids on account of plundering each other's professional space in quite a crude manner. The couple was also seen washing dirty linen in public with a bundle of allegations made before the police. Both of them have been booked under different sections of IPC for allegedly distorting and causing harm to each other's clinic.
According to a media report, the doctor couple seem to be separated and was residing at different places.
A complaint was first filed at Ambazari police station by the doctor wife who runs a Gums and Bone Clinic situated at Shewalkar Building, near Laxmi Bhavan Square. She informed that her clinic was closed from 7
th
March to 2
nd
April this year. When she went to her clinic on 3
rd
April, she found that the stuff from the clinic was abruptly kept outside. After inspecting and analyzing her clinic, she found a
medical
machine, dental material, laptop and other things worth Rs 5.20 lakh to be missing.
Read Also: Two held for allegedly stealing medicines from govt hospital: police
She alleged that her husband for being responsible for the said incident, ransacking her clinic and stealing the medical stuff. She estimated that the incident took place when her clinic was closed in the last few days, reports the Nagpur Today.
The ASI of the police station booked the doctor under IPC Sections 427, 454, 457, 380 and launched an investigation.
A new turn in the story arrived when the husband who runs ENT One Clinic at Third Floor, Shewalkar Building, near Laxmi Bhavan Square, lodged a counter-complaint against his doctor wife where he alleged that she managed to enter his clinic by using duplicate keys and took away medical equipment, mobile phone, gold ornaments and cash Rs 1.50 lakh collectively valued at Rs 4.40 lakh. He too gave an estimated time from 13
th
March to 3
rd
April when the alleged incident might have taken place, reports the 
Nagpur Today.
Based on the allegations made by the husband, the ASI of the Ambazari police station booked his wife under the IPC Sections 454, 457, 380.
After the Police booked them, an investigation on the entire series of incidents was launched.