PM awards Sonepat dist for effective implementation of PNDT Act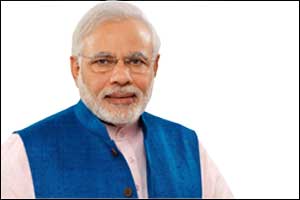 Chandigarh: Haryana Women and Child Development Minister Kavita Jain ton Thursday said that with the implementation of Beti Bachao Beti Padhao campaign, Haryana has achieved a significant mark as the sex ratio in Sonepat district has reached to 1,000 girls per 1,000 boys.
The Minister stated this in a function organised to celebrate International Women's Day here. She also honoured 34 women and girls with cash prize and citation, for their outstanding achievements in various fields.
Ms Jain said that three years ago, Prime Minister Narendra Modi had launched the Beti Bachao Beti Padhao campaign from Panipat in Haryana on January 22, 2015.
Today, the Union Ministry of Women and Child Development celebrated third anniversary of Beti Bachao Beti Padhao campaign at Jhunjhunu district in Rajasthan and on this occasion, the Prime Minister awarded Sonepat district for effective implementation of the Pre-Conception and Pre-Natal Diagnostic Techniques Act.