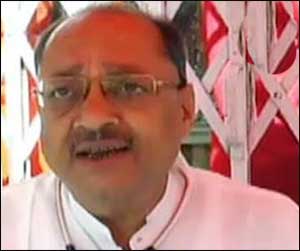 Kanpur: The Prime Minister's office has taken cognizance of a doctor who has been treating patients free of cost. The PM appreciated Dr Ajit Mohan Chaudhary for his laudable service towards the underprivileged in his monthly radio programme–'Mann ki Baat'.
The PM said that, "When I heard the story of Kanpur based doctor Ajit Mohan Choudhary that how he consults the underprivileged at a footpath and offers free medicines to them, it gives one an opportunity to feel the sense of brotherhood that prevails in the country."
While talking to TOI, Dr Chaudhary expressed how glad he was when his name was mentioned by our Honorable Prime Minister Narendra Modi, he said, "I am deeply touched by the PM's gesture. At the same time, I expect other people, who have expertise in various fields, to offer their services to the poor and the needy."
Dr Chaudhary told ANI, "I am sitting here from one month. I treat all kinds of patients. I even distribute sample medicines free of cost. If the cases complicates I show them path". "Every doctor in India should do the same for the welfare of the society" he added.
The PM also applauded Saidul Laskar, who constructed a 30-bedded hospital in Punri Village near Kolkata.  Saidul, who is a taxi driver by profession, arranged money for the hospital by selling his family jewellery and raising money through charity. Many of his passengers contributed and a young engineer also donated her first salary for this noble cause.
Commending the efforts of these remarkable citizens, the PM said, "This is the power of New India."
4 comment(s) on PM Mann ki Baat: Special mention for Kanpur based Doctor