PM Narendra Modi to lay foundation stone of AIIMS in Gorakhpur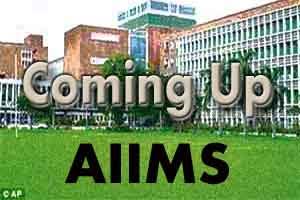 GORAKHPUR: Prime Minister Narendra Modi will lay the foundation stone of All India Institute of Medical Sciences (AIIMS) in this district on July 22 and start the renovation work of a fertiliser factory which was closed for the last three decades.
Starting of AIIMS and the fertiliser factory would help the region develop, BJP's Uttar Pradesh chief Keshav Prasad Maurya said.
Reiterating the demand for CBI probes in the alleged migration of Hindus from Kairana, the Jawaharbagh incident in Mathura and the Muzaffarnagar riots, he said, "This is necessary to bring out the truth."
Lawlessness is prevailing in the state under the Samajwadi Party rule, Maurya alleged, adding around 150 policemen had been killed and 1,500 were assaulted.
On BJP's chief ministerial candidate for UP Assembly polls slated next year, he said it would be decided by the party and "some ground level worker" would be given the responsibility.