PMO orders reconstitution of search panel for AIIMS top job amidst nepotism allegations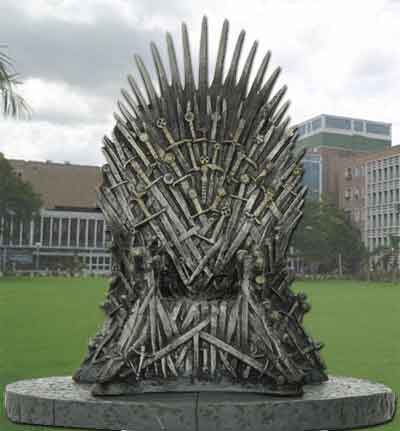 New Delhi:  The Prime Ministers Office has ordered reconstitution of the search-cum-selection committee tasked with shortlisting names for the AIIMS directors post amid allegations of nepotism against some members of the panel.
Also, antecedents of applicants will be verified thoroughly before finalisation of names, sources in the Union Health Ministry said.
"The PMO had ordered the reconstitution of the search-cum-selection committee based on DoPT guidelines after certain issues concerning members of the panel were raised.
"Also, DoPT had sought opinion of the PMO regarding AIIMS president J P Nadda, who is also the Union Health Minister, chairing the panel," a source at the ministry said.
It is learnt, the move came after some applicants for the AIIMS top job accused some members of the panel of conflict of interest as they have close relationship with a particular candidate. They have also raised the issue of eligibility of promotee professors for the directors post.
"Some members of the panel have close relationship with one of the candidate. This may lead to bias during the whole selection process," a senior AIIMS faculty member who is also a contender for the top job alleged.
As per rules, the search-cum-selection Committee selects a name from the list of candidates which is then sent to the Appointments Committee of the Cabinet (ACC) headed by the Prime Minister for final approval.
Some faculty members at AIIMS claimed that those who are appointed as professors through open selection cannot be equated with those who were promoted to professor grade. Thus professors by selection should be considered over professors by promotion for the top job.
A selection-cum-search committee under the chairmanship of Nadda has been constituted and was supposed to meet on December 12. Later it was postponed to December 17. But the meeting has not taken place yet.
According to sources, 53 eminent doctors, including 35 candidates from outside AIIMS, have applied for the post and the screening of applications is complete.
The main contenders for the top post include, Dr V K Paul, head of the department (HOD) of paediatrics, Dr Randeep Guleria, HOD of Pulmonary Medicine and Sleep Disorders, Dr Alka Kriplani, HOD of Obstetrics and Gynaecology, Dr A B Dey, HOD of Geriatric Medicine, and AIIMS medical superintendent Dr D K Sharma.
Current AIIMS director Dr M C Mishra is set to retire on January 31, next year.