PMSSY to upgrade 37 medical colleges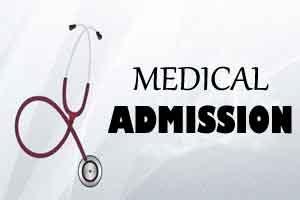 The Pradhan Mantri Swasthya Suraksha Yojana (PMSSY) is undertaking a massive drive to upgrade 37 medical colleges across the country.
The PMSSY scheme was earlier launched in March 1996, and the first phase for development targeted the government medical colleges in Madurai and Salem.
The initiative is focused on providing quality healthcare state infrastructure in each target states, while also boost up the medical education facilities in under served states in particular.
There are eight colleges under the development radar in the southern states of Tamil Nadu, Kerala, and Karnataka. Two colleges in each state will be upgraded by the end of April.
The announcement includes the Thanjavur Medical College and the Tirunelveli Medical College in Tamil Nadu and the Kozhikode Medical College and the T D Medical College, Alappuzha in Kerala. In Karnataka, The Vijayanagar Institute of Medical Sciences, Bellary and the Karnataka Institute of Medical Sciences, Hubli are the colleges that will be upgraded.
As reported by the
Express
, "a total of 30 tenders have been floated for the upgradation work. Out of the 39 hospitals which are proposed to be upgraded in this phase, 37 are on track," a senior health ministry official told Express. The only states that are facing problems are Goa and Tripura, the official added.
Under the first phase, 13 medical institutions in 10 states were upgraded with an outlay of Rs 120 crore for each .While the Centre's share was Rs 100 crore, the State pooled in Rs 20 crore.
Under the second phase, six medical colleges were upgraded at an estimated expenditure of Rs 150 crore per institution.