................................ Advertisement ................................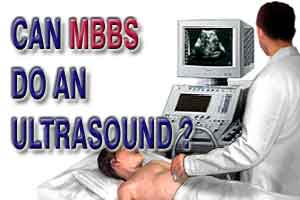 With the Supreme Court not announcing a stay on Delhi High Court Decision of February 2016, the said high court decision still stands implying that MBBS doctors can continue to practise ultrasound in the capital
New Delhi: Its been a quite some time since the hon'ble Delhi High Court, gave a landmark judgement with relation of application of PNDT and its requirements on medical professionals in the capital
With one single judgement, the Delhi High Court disposed of  3 different writ petitions filed by IRIA, IMA as well as Sonology Society of India respectively and clarified a number of questions related to the PC-PNDT Act, finally declaring Rule 3(3)(1)(b) of the PNDT Rules (as it stands after the amendment with effect from 9th January, 2014) as ultra vires to the extent it requires a person desirous of setting up a Genetic Clinic / Ultrasound Clinic / Imaging Centre to undergo six months training imparted in the manner prescribed in the Six Months Training Rules.
The judgement indeed saw a great divide being created in the medical fraternity with most MBBS rejoicing with the decision while many radiologists opposing it. IRIA reportedly challenged the decision in the Apex Court .
However, despite the landmark judgement, many complained that there was no implementation of the same. Many MBBS doctors came out complaining that the health departments were ignoring their demands of registration citing no concrete reason.
................................ Advertisement ................................
In the meantime, an appeal was filed with the Supreme Court, challenging the decision of the Delhi High Court. This was done both by IRIA as well as Supreme Court of India. It is reported that during the hearing on 25/07/2016, the hon'ble court clubbed the two petitions . Further, it is further added that while  the court issued notices to other parties, it did not call for a stay at the high court judgement, implying that MBBS can still continue to practise ultrasound in the capital for the time being.
A preliminary hearing with the registrar office is now scheduled for 6th September, 2016
Meghna A Singhania is the founder and Editor-in-Chief at Medical Dialogues. An Economics graduate from Delhi University and a post graduate from London School of Economics and Political Science, her key research interest lies in health economics, and policy making in health and medical sector in the country.
She can be contacted at meghna@medicaldialogues.in.
Contact no. 011-43720751
................................ Advertisement ................................
41 comment(s) on PNDT Update: MBBS doctors to continue to practise ultrasound in Delhi