Police Atrocities at BRIMS Hospital, Doctors Abstain from Work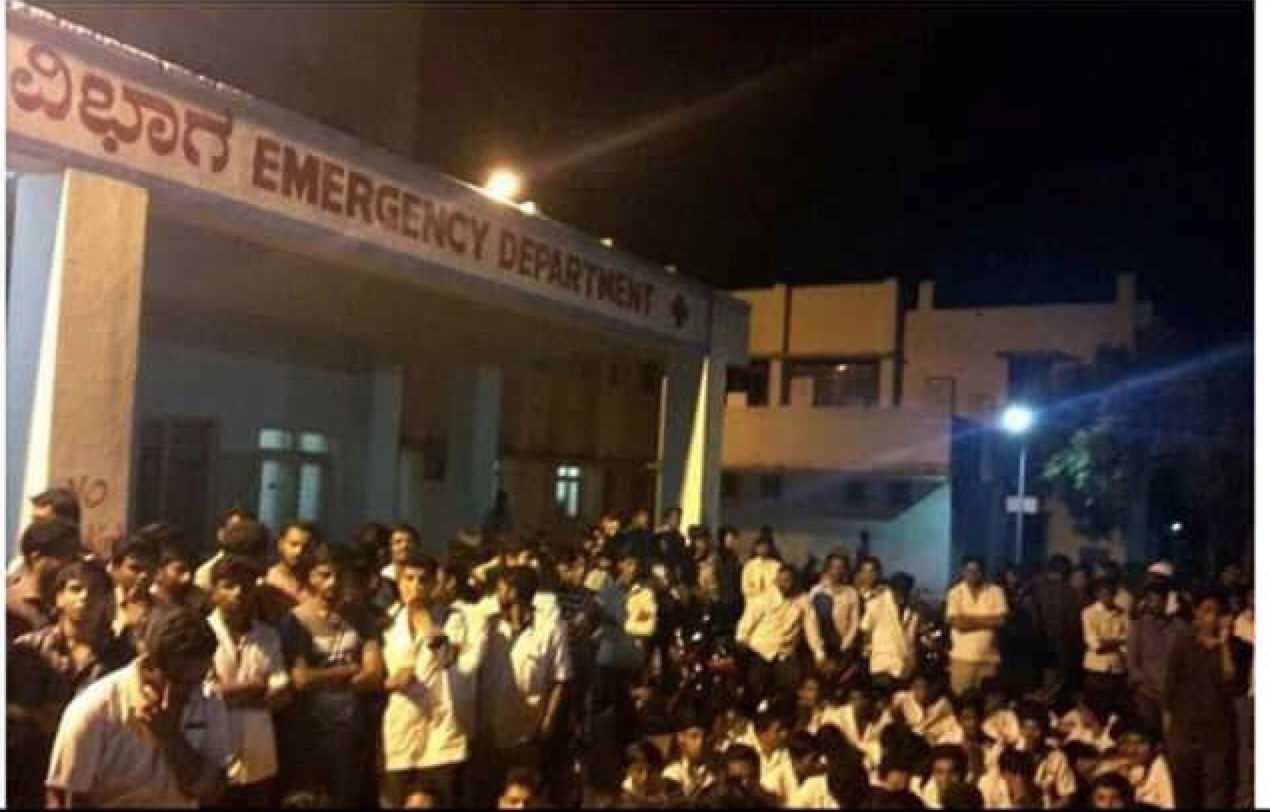 Amidst the strike of resident doctors in Karnataka, another sorry development took place at BRIMS teaching hospital, Bidar. As per sources, even the senior doctors are now boycotting work after a violent assault took place by the police authorities on the hospital's doctors.

The incident goes back to the evening of 1st september, when police authorities tried to take a duty doctor Dr Vajinath Biradar to the police station, by force, without any intimation to the hospital authorities. They were also reported to be allegedly towing his vehicle. When the director in charge tried to intervene he was allegedly manhandled by the police. This was reported to be followed by police lathi charge directed towards the medical students and doctors injuring the students,  with the police finally arresting and taking away 4 duty doctors.

These doctors were later returned back by the police to the hospital

According to sources, the entire hospital staff and doctors are still at dismay on the cruelty shown by the police, with majority of doctors including some senior doctors avoiding the hospital.

BRIMS Doctors Association, Bidar took a strong objection to the incident, abstaining from work today. A strong campaign of MASS RESIGNATION has also been initiated by the resident doctors. Alongside, they have submitted a complaint against the police to the district administration.