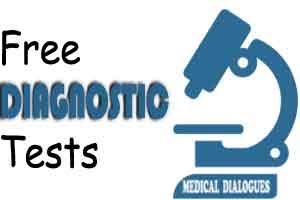 Punjab: The diagnostic tests and scans are soon expected to be free of cost at government run units in the state, as implied in a recent statement by the principal secretary (health), Vini Mahajan. So, the state government will soon introduce free diagnostics at all its centres.
Elaborating further, she added that the 50 tests and scans will be provided free of cost at government hospitals across the state. Also, it will continue to provide free medicines to patients.
There is a toll-free helpline number 104 to handle the patients grievances and suggestions with the health department.
This announcement was made the Vini at a recent health workshop at Government Medical College. There were senior official present at the event along with her, which focused on enhancing the working potential of medical officers working in rural areas.
As reported by HT, Adviser, health and medical education Dr KK Talwar, secretary health Husan Lal, director, health services, Dr Harinderpal Singh Bali, director, family welfare Dr Usha Bansal, and director, medical education and research, Dr Manjit Kaur Mohi were also present.
Dr Talwar said a majority of the population of the state was living in rural areas and doctors and staff appointed in these areas should provide quality services to them. He directed the officials to educate and aware the staff about the welfare schemes being run by the state government in the health sector.
0 comment(s) on Punjab government to introduce free diagnostics