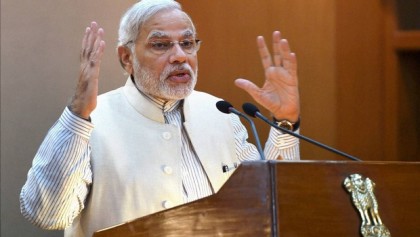 Union Minister Hansraj Ahir has recently made an announcement that the government is focused to launch the 'Pradhan Mantri Janaushadhi Yojana' by October-end. Coinciding with the launch is also the plans to set up 3,000 generic medicine outlets by the end of current financial year.
However, the current state policy of Maharshtra doesn't allow sale of generic medicines at government-run health centres and hospitals, as reported by PTI.
"In this scheme, 504 medicines and 200 medical devices and other items will be sold. Medicines and devices made by public sector undertakings like Hindustan Antibiotics and others will be on sale.
"The aim of the scheme is to provide employment to unemployed B Pharm youths, NGOs and charitable trusts," Ahir, MoS for Fertilizers, Petroleum and Pharmaceuticals, said.
He clarified that Ayurvedic medicines will not be sold at these generic medicine shops. Unemployed B. Pharm graduates can seek shop space at the government's primary, rural health centres and district hospitals, he added.
Senior Sena leader and Maharashtra industries minister Subhash Desai through his Prabhodhan Sanstha has been selling generic medicines at lower rates in suburban Goregaon.
Ahir said Desai had sought permission to sell generic medicines through mobile vans too.
But the state health minister Sawant later said if the sale of generic medicines in government-run health centres and hospitals is allowed, the owners might misuse the facility.
"If this is allowed then the owners might indulge in malpractices and sell any other products. We have to first come up with a proposal to set up shops or mobile vans selling generic medicines at government-run primary, rural health centres and district hospitals," Sawant said.
1 comment(s) on 'Pradhan Mantri Janaushadhi Yojana' to be launched soon