Praja Foundation gets BMC notice for misinterpreting facts in Health Report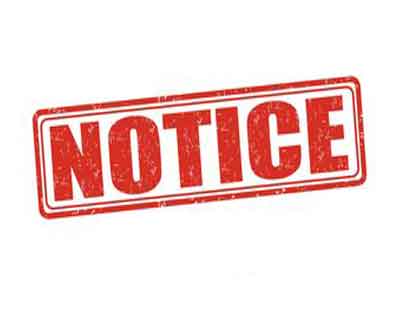 Mumbai: The Brihanmumbai Municipal Corporation (BMC) has issued a notice to NGO Praja Foundation for "misinterpreting" facts in its latest health report, in which it claimed that dengue cases have seen a massive rise of 265 per cent in Mumbai in the last five years.
The notice was issued on July 13 by deputy municipal commissioner (public health) Sunil Dhamne and executive health officer, BMC, Dr Padmaja Keskar.
The civic body in the notice stated that Praja Foundation in the report 'State of Health of Mumbai', "misinterpreted" the facts.
It said the report is "misleading" and is an "attempt to malign" the image of the civic body.
The NGO, a watchdog of civic affairs, said in the report released on July 12, that dengue cases have spiralled from 4,867 in 2012-13 to 17,771 in 2016-17.
Issuing a white paper on health, the NGO said, "As per the RTI data, dengue cases in government hospitals, dispensaries have increased from 4,867 in 2012-13 to 17,771 in 2016-17. Besides, tuberculosis (TB) cases have also seen a rise from 36,417 in 2012-13 to 50,001 in 2016-17."
Seeking an 'unconditional apology' from Praja Foundation, the civic body warned of an action against the NGO if it fails to do so.
"While preparing the report, you have not consulted any of our programme officers and did it randomly. This is an act to malign to our image," the notice issued by BMC, read.
A senior BMC official said that the methodology of preparing the report is faulty and the data has been 'misinterpreted'.
"It is an act to malign the image of the BMC and its efforts to provide health facilities to the people," the official said.
When contacted, project director of Praja Foundation Milind Mhaske said, "We would respond (to the notice) after going through it."
Earlier on July 10, BMC issued a notice to the NGO for its white paper on 'status of malnutrition in municipal schools in the month of May this year'.