................................ Advertisement ................................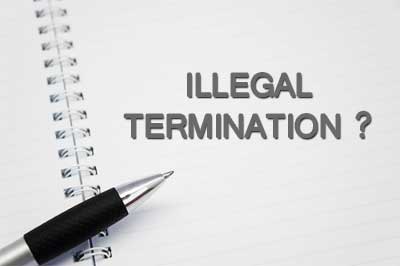 Uttarakhand: In a story that would resonate with many female medical practitioners across the country, a  pregnant resident doctor was recently seen approaching the National Commission for Women  (NCW) after she was terminated from AIIMS Rishikesh allegedly without citing any reason when she applied for maternity leave.
HT reports about the case of the doctor Dr Niharika Naithani Dhami, a senior resident with the Department of Dentistry at the AIIMS Rishikesh who has lodged a complaint with the NCW on June 9 against five AIIMS officials, including director Dr Ravi Kant, on account "terminating my services as a senior resident the moment I went on maternity leave".
In her complaint to the National Commission of Women, the doctor alleged that neither was she given a prior notice or reason for termination, moreover further adding that her termination letter was made backdated. She had joined the said AIIMS on April 3, and claims to have gone on leave from May 29th.
"I went on maternity leave from May 29 after going through the proper channel while applying (for maternity leave)," she said.
"On June 2, I received termination letter for my services, there was no form of communication from the administration in this regard before the termination…I also never received any warnings for misconduct while serving there for two months," Dhami said. Dhami, is now 35 weeks pregnant.
"The future of my career has been brutally cut short… it has been emotionally and mentally very distressing on me. I wish to get justice to avoid any stress to my current mental health and well being of my unborn child who is due in the 1st week of July. Please help me to get justice and make sure that no woman is hurt like this ever," she wrote.
In response to the complaint, NCW has begun investigating the case and shall take action based on the investigation
"We (NCW) have already issued a notice to AIIMS authorities and will be calling them soon for questioning about the complaint. We will also call the doctor (Dhami) if she could travel to Delhi if her health permits," Rekha Sharma, a member of NCW told HT .
................................ Advertisement ................................
Meghna A Singhania is the founder and Editor-in-Chief at Medical Dialogues. An Economics graduate from Delhi University and a post graduate from London School of Economics and Political Science, her key research interest lies in health economics, and policy making in health and medical sector in the country.
She can be contacted at meghna@medicaldialogues.in.
Contact no. 011-43720751
................................ Advertisement ................................
9 comment(s) on Pregnant Woman Doctor terminated from AIIMS, NCW to intervene