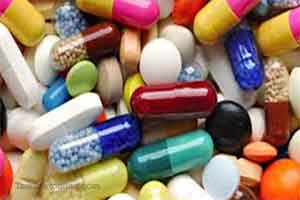 Ambala: The doctors in government hospitals may face strict action for violating government directions not to prescribe medicines from outside the hospitals.
The doctors were found doing the practice of prescribing medicines of pharma and equipment companies with instructions to patients that the particular medicines should be purchased from the company's outlets and shops which deal with such medicines. If any patient tried to purchase medicines from other sources they were warned of bad results if medicines were purchased from other sources.
The wrong practice going on in the government hospitals as well as in the PGI Rohtak came to the notice of the State Health Minister Anil Vij under which the doctors prescribed medicines manufactured by the pharma and equipment company. In lieu of that deal, the doctors under package go on foreign trips to the countries of their liking. Whole expenditure of such trips is borne by the company.
The Health Minister to his surprise found that many doctors undertake the journey to foreign countries with their spouses or family members at the expense of the pharma company.
Mr Vij has ordered the enquiry into the whole of the affair to find out that how many doctors from the government hospitals visited foreign countries on visas provided by such companies. Besides, the Minister also ordered that an FIR should be registered against the Rohtak PGI Director facing the allegation of corruption charges by ordering purchases of medicines from outside the PGI.
The Director is also facing the allegation of accepting the bribe for making purchases of pharma medicines and equipment. The Minister has ordered that inquiry should be held against those doctors who had gone on foreign trips on the sponsored trips arranged by pharma companies or on their own expenses. He said that his department would propose strict action against such erring doctors who took illegal advantage by is misusing their authority.
1 comment(s) on Prescribing Medicines Outside Hospital: Haryana govt doctors may face strict action for violating directions