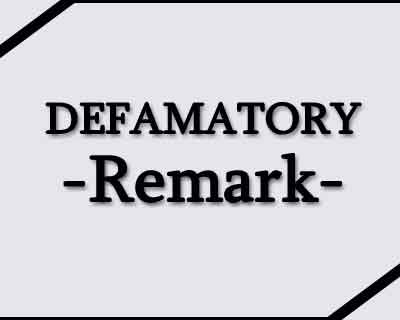 Kolkata :  Dr Nirmal Maji, president of West Bengal Medical Council (WBMC) and ruling Trinamul Congress MLA has been granted bail in a defamation case filed against him by Dr Kunal Saha. He was granted bail by the 15th Metropolitan Magistrate (MM) Court after paying a bond Rs 1000.
The seeds of the case began with Dr Maji's attempt to dialyze his pet dog using the dialysis machine at SSKM Hospital where thousands of patients undergo dialysis in the most reckless manner using political influence in 2015. Following this, Dr Kunal Saha led People for Better treatment( PBT) file a complaint against him with MCI
" After PBT lodged a complaint against Dr. Maji with the Medical Council of India (MCI) seeking cancellation of his medical registration for his unethical conduct, MCI directed WBMC to investigate and take appropriate disciplinary action against Dr. Maji within three months vide an order dated 4th November, 2017. Following the publication of this MCI Order, Dr. Maji made slanderous and overtly defamatory remarks against PBT president, Dr. Kunal Saha, in the media including that PBT was formed by Dr. Saha only to make a financial profit from the victims of medical negligence. It is well-known that since its inception in 2001, PBT has never taken any money from anyone for helping the victims of medical negligence or other purposes." said a release at the PBT site.
The case of defamation was then was filed by a US-based NRI doctor, Dr Kunal Saha, with charges of criminal conspiracy against Dr Maji in December last year with the Chief Metropolitan Magistrate Court (CMM) in response to a defamatory statement allegedly made by Dr Maji in an interview in a Bengali daily in November last year.
The Statesman reports that Dr Maji had stated Dr Saha as 'cheater' saying, "He is cheating people using his organisation People for Better Treatment (PBT)." After taking cognizance of the case the CMM court had referred it to the 15th MM.
Further, examining Dr Saha and two eyewitnesses, the 15th MM court issued an order on 31st January directing Dr Maji appear before it. "Mr Maji in person appeared before the 15th MM and prayed for bail. He was granted bail after paying a bond Rs 1000," Mr Amit Bhattacharya, Dr Saha's lawyer told the daily.
"Next date has been fixed on 10 April by the 15th MM for the appearance of the accused and hearing petition filed under section 205 CrPC," Mr Bhattacharya added.
4 comment(s) on President West Bengal Medical Council gets bail in Defamation case