Private Companies to be allowed to set up medical Colleges in India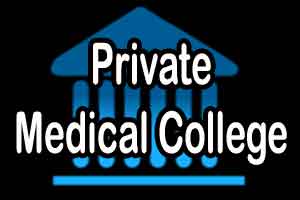 NEW DELHI: Private Companies may just be now allowed to setup medical colleges in the country with ease, after the health ministry has been reported to have issued a direction to the Medical Council towards this effect.
Reports are now coming out stating that the Union health ministry has written to the Medical Council of India to amend its sub-clause that limited the entry of profit making entities including private limited companies from setting up medical colleges in the country.  The said clause , earlier allowed private medical colleges to setup medical colleges in the country, but with a rider:-
"Companies registered under Company Act may also be allowed to open medical colleges. Permission shall be withdrawn if the colleges resort to commercialization."
(Source: MCI eligibility criteria as amended on Notification published on 26.02.2010 in the Gazette of India.).
This rider, reports
Indian Express
, has been the main reason why private companies would not set up medical colleges in the country. Union Health ministry, to invite participation from big corporates has now directed that this clause may be removed. With this, the clause would be amended, removing the commercialisation bit and inviting open participation from companies registered under the companies Act. The rules would also allow societies that have already set up medical colleges,  to convert themselves into private companies if need so be.
The move would open doors of medical education to the private sector by allowing any corporate house as well as leading private hospitals and pharmaceutical companies to now open medical colleges.
"The idea behind the entire exercise is that more and more colleges are set up so that more doctors are trained and the number of medical professionals in the country goes up," sources told Indian Express.
India currently has 381 medical colleges with 49,918 MBBS seats registered with MCI.