Private Hospitals to pay Rs 20,000 minimum wage to nurses: Govt Committee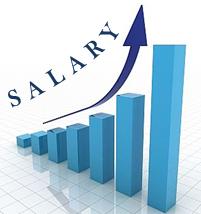 Mumbai: Private Hospitals may soon have to pay Rs 20,000 per month as minimum wages to nurses. This comes after recommendations were given by a government appointed committee ,to look into the matter of better working conditions for nurses in private hospitals,
A committee pointing out the difference in payscale of nurses and doctors has recommended increased pay scale for nursing staff in all the private hospitals running in the country. The recommendation comes after the Supreme court directed the Centre to set up a committee to investigate the living conditions and salary structure of nurses employed in private hospitals and nursing homes.
It is a noted fact that the salary given to the nurses working in private hospitals is visibly less than what the nurses in government hospitals are earning.Moreover, the amount differs from state to state. Arun Kadam, executive president of Maharashtra State Nurses Association, while talking about private sector pay scale for nurses in Maharashtra told TOI, "Many in the private sector take home Rs 2,500-6,000 a month. Even housemaids get paid more."
Even the committee has noted on the issue of salaries in the private sectior, "
Their (nurses) pay and working conditions is really pathetic and some steps are required to be taken to uplift the standard of working conditions in respect of nurses."
Following the same, the committee has now given some recommendations for improving the salary structure of nurses in private hospitals.
The new recommendation covers every healthcare facility—from stand-alone hospitals to tiny nursing homes to large chains and brands.
The recommendations are as follows:


Wages of nurses in hospitals with more than 200 beds should be on par with that of nurses in government hospitals in the respective states.


Wages of nurses in hospital with more than 100 beds should not be less than 10 percent of the salaries of nurses in corresponding government hospitals.


Wages of nurses in hospitals with 50-100 beds should not be less than 25 percent of the salaries of nurses in corresponding government hospitals.


In hospitals with less than 50 beds, the minimum wages of nurses should be fixed at Rs 20,000.


Work hours, transportation, medical facilities and accommodation too must be on a par with the facilities enjoyed by nurses in government hospitals," the committee has also noted.
A legislation to this effect may soon come into force.
Hindu
adds that in a communication to the Chief Secretaries of all the States and Union Territories on September 20, the Union Ministry asked them to formulate the legislation and report back by October 20, 2016.