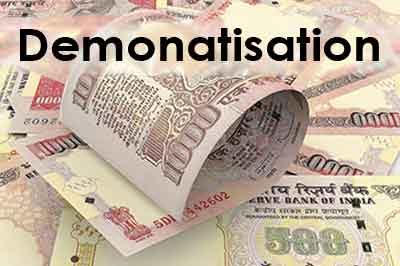 Leading private sector hospitals, including Fortis Healthcare and Paras Healthcare, have urged the government to allow them to accept Rs 500 and and Rs 1000 denomination notes.
The government has authorised only government hospitals to accept these notes from patients.
"In view of the hardship being caused to the large number of patients at private hospitals, we have made an urgent representation to the government that this exemption should apply equally, for payments, at private hospitals," Fortis Healthcare said in a statement.
The hospital is following up the matter with the authorities and hope the government will step in quickly to resolve the issue.
Indian Spinal Injuries Centre too appealed to the finance ministry to allow private hospitals to accept Rs 500 and Rs 1000 notes from patients for medical expenses.
"The decision to allow Rs 500 and Rs 1000 notes only at government hospitals needs to encompass charitable and private hospitals and pharmacies as well," H S Chhabra, Chief of Spine Service & Medical Director, Indian Spinal Injuries Centre said.
He said patients and their families in such hospitals are facing a crisis.
"I appeal to the government to look into their problem of these patients and to extend the relaxation it has made with regard to government hospitals to private hospitals too," he added.
Sharing similar views, Dharminder Nagar, MD and CEO Paras Healthcare said that the decision "appear to be creating hardships for many patients who are being treated at private hospitals, particularly those hailing from rural areas as they hardly use plastic money".
In a major fight against black money, fake currency, corruption and terror financing, Prime Minister Narendra Modi last nigh announced demonetisation of Rs 1,000 and Rs 500 notes with effect
0 comment(s) on Delhi : Private hospitals urge govt to allow them take Rs 500, Rs 1000 notes