Promise of opening medical college: Doctor allegedly Duped of Rs 4.7 crore by fellow Doctor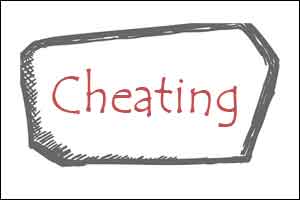 Surat: A Surat based doctor has filed a police complaint against his friend in Delhi, also a doctor, accusing the latter of cheating him of a whopping amount of Rs 4.70 crore with a false promise of setting up a medical college and hospital.
The incident concerns two doctor friends, Jitendra Nakrani and Nitendra Singh who knew each other since their college days and had studied medicine together overseas. After their post-graduation, they got back to India and started practising in different cities. Nakrani runs a hospital in Surat while Singh is settled in Delhi.
According to the complainant Dr Nakrani, the accused approached him to start a project together at any of the three proposed places at Indore of Madhya Pradesh, Dehradun in Uttarakhand and on Yamuna Expressway near Noida. They decided to invest for building medical college and hospital where the accused promise him a good return in the business.
Interested Nakrani began giving money to the latter only to later discover that there was no building being set up as per discussion.
In a conversation with
TOI
, a police officer of Poona police stated, "The complainant was offered a partnership in the project of medical college claiming that a partner has separated recently. The Complainant then started giving money to the accused. When no project was developed for long period even after paying money the complainant inquired,"
When he pressurised for the money back, the accused handed over two cheques of Rs 50 lakh which were not honoured at the bank. Following this, Nakrani went and filed a complaint against his doctor friend. A complaint was lodged against the doctor, his wife and their parents. He alleged all of them for the forgery. Later on, all four of them were booked by the Poona police for cheating, breach of trust and forgery.