Case report of successful Asenapine use in treatment-resistant schizophrenia.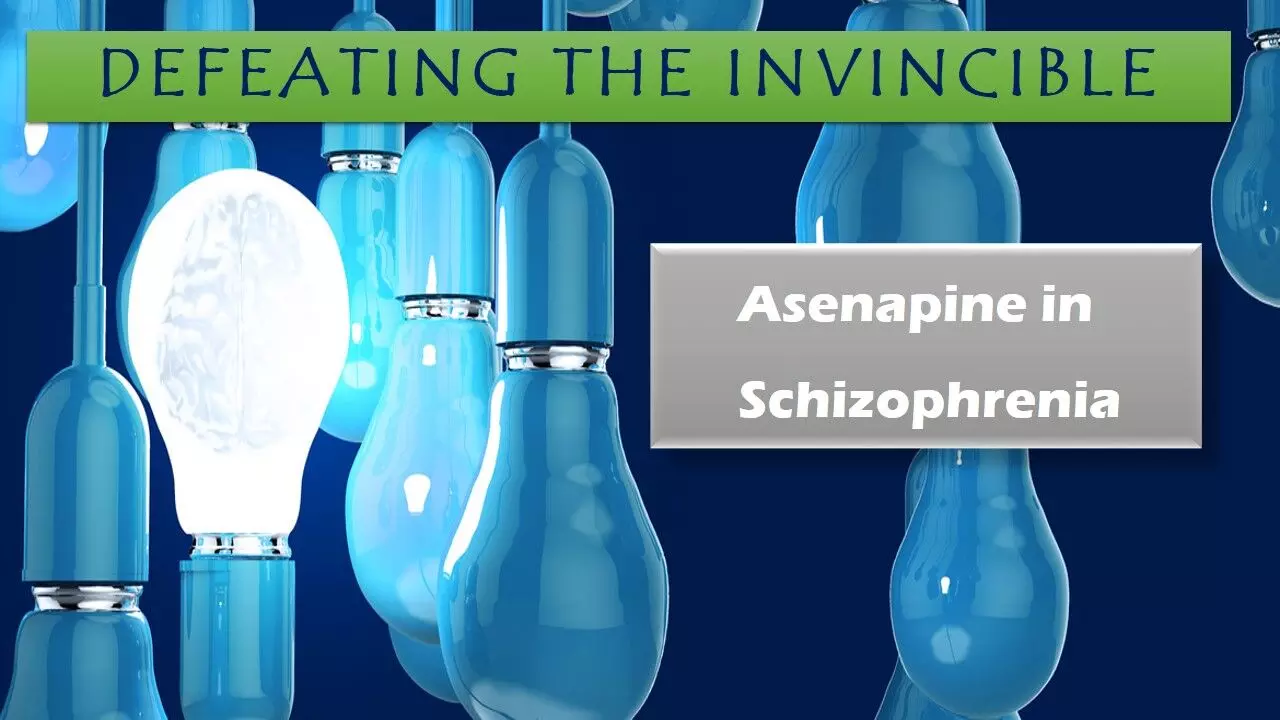 Dopamine supersensitivity psychosis (DSP) frequently arises with long-term antipsychotic treatment and accounts for a significant proportion of treatment resistant schizophrenia. In a case report published in BMJ, Nagara et al highlight the utility of serotonin blockade by the drug asenapine in a case of treatment resistant schizophrenia (TRS) who otherwise would have been subjected to long-term clozapine therapy which has a very serious side-effect profile.

DSP is thought to explain the phenomenon in which patients often relapse following slight dose reductions, discontinuation or switching of antipsychotics. A possible mechanism is that long-term antipsychotic treatment causes a compensatory increase in dopamine receptor density in the striatum, which leads to a dopamine supersensitive state. This compensation is thought to be mediated by the increase in 5HT2A receptor density in the brain. This hypothesis indicates a role for 5HT2A blockers like asenapine in managing TRS that has been mediated by DSP.
A 44 year old patient was diagnosed with schizophrenia (ICD-10 code) and received antipsychotic therapy for 13 years. He was prescribed maximum doses of risperidone, olanzapine, quetiapine and aripiprazole at each previous hospitalisation because of a worsening of psychotic symptoms. These maximum doses were taken over to an outpatient setting and gradually reduced to 2 mg/day of risperidone in the last year.

Twice he had experienced rebound psychosis during switching of antipsychotics, 13 and 6 years earlier along with side-effects like oromandibular dyskinetic movement. These symptoms, alongside a history of high-dose antipsychotic medication, suggested DSP at an earlier period.
Again the patient was admitted with features of TRS. Following treatment with high-dose antipsychotic polypharmacy for 10 weeks, there was some temporary symptomatic improvement, but it was soon followed by further aggravation of his psychotic symptoms.
During the course he also developed extrapyramidal symptoms (EPS) of akathisia and stuttering; the latter was suspected to be a tardive dyskinetic movement of the tongue. Given the risk of metabolic side effects and the inadequate sedative effect, quetiapine was tapered and discontinued, while brexpiprazole was gradually increased to 4 mg; however, the patient experienced no symptomatic improvement.
Authors considered clozapine for TRS but the patient's mother did not agree to the administration of clozapine because of fear of side effects, such as agranulocytosis. It was then decided to try the atypical 5HT2A antagonist Asenapine considering DSP as the underlying cause for TRS. On day 84 of admission, asenapine was initiated at 10 mg/day and increased to 20 mg/day. Olanzapine and brexpiprazole were tapered and discontinued.
Four weeks of treatment of 20 mg/day of asenapine resulted in gradual improvement of psychotic symptoms and EPS. He subsequently willingly participated in an occupational therapy programme and was discharged later.
There has only been one report that suggested a positive effect of asenapine on DSP, which was in a patient with delusional disorder whose DSP was thought to have been induced by ziprasidone. Other than the action on the 5-HT2A system, there are other antipsychotics profiles of note that are closely related to DSP:
1. The instability of drug blood levels accounts for the instability of psychiatric symptoms.
2. Asenapine has the advantage of a longer half-life period (24hrs) than that of risperidone(20hrs) or quetiapine(9hrs).
3. Asenapine also has higher affinity to dopamine D2 receptors than that of risperidone, quetiapine or olanzapine.
This case presents an important clinical implication for the use of antipsychotic agents. It serves to remind psychiatrists that both long-term use and high-dose polypharmacy of antipsychotics should be avoided as much as possible because they may cause DSP and make the psychosis more difficult to manage with first line drugs. Antipsychotics with potent 5-HT2A antagonism can emerge to be effective options for DSP.
Source: BMJ case reports: Takao N, Murai T, Fujiwara H. BMJ Case Rep 2021;14:e242495. doi:10.1136/bcr-2021- 242495