Catatonia in autism, a rare complication managed without drugs, a case report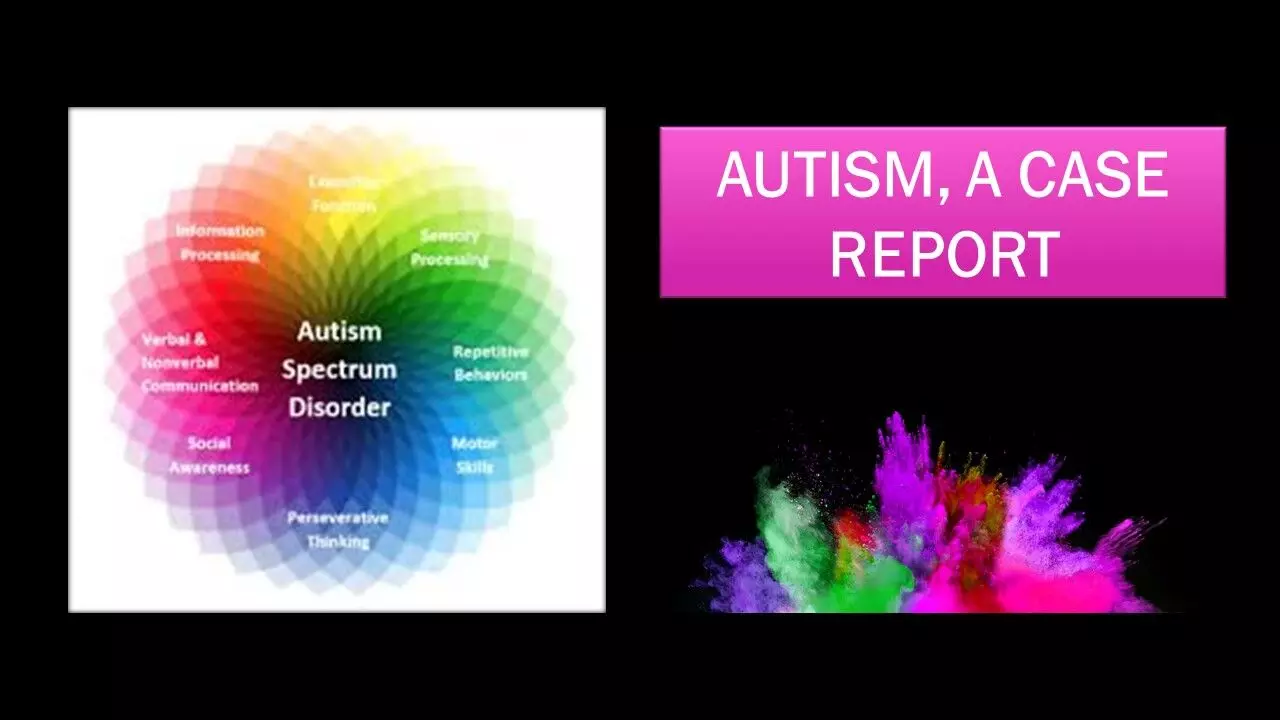 A case study published in Hindawi Journal by Maria Pia et al discusses a rare case autism spectrum disorder (ASD), complicated with catatonia which was treated with a non-pharmacological intervention, with complete resolution of symptoms. This case represents an example of diagnostic and therapeutic challenges of catatonia in ASD

Catatonia is increasingly recognized as a comorbid psychiatric disorder in autism spectrum disorder (ASD), but the overlap of behavioral characteristics between these disorders raises many diagnostic challenges. Moreover, recognizing symptoms in ASD patients with medium-low functioning is difficult. The described case is particularly interesting for the presence of involuntary movements that assume "dystonic" characteristics, among the catatonia symptoms.
A 7-year-old boy was diagnosed with ASD; he presented with low cognitive functioning and moderate level of autistic symptomatology. He attended the first year of primary school with support of a teacher, practiced psychomotor, speech, and music therapy. Personal autonomy in the acts of daily life was quite sufficient. There were frequent stereotyped movements (mannerisms and flickering).
Six months before he visited the hospital, he had a period of behavioral control disorder, with an increase in hyperactivity and agitation in concomitance with the separation of his parents. For this reason, the hours of therapies were increased, the figures in the rehabilitation setting were changed, and highly structured behavioral techniques were introduced (e.g., use of operating conditioning).
The patient showed a progressive loss of verbal and motor skills and loss of previous interests. At the time of admission, he had no initiative, mimicry characterized by a "smiling" facial expression, not congruent to the emotional state, and absence of response to questions and requests. He had loss of autonomy with the need for continuous assistance (to be fed during meals, exhorted, and helped to go to bathroom). At the neurological examination, focal signs were absent, but he presented with a fixed posture and involuntary movements, typically patterned as twisting, involved upper and lower limbs. Detailing, movement distribution was multifocal, and phenomenology was persistent during the day and not linked to specific triggers.
At the beginning, isolated dystonia was hypothesized. Considering the possible etiology, the patient underwent various evaluations like blood tests to evaluate the endocrinological, metabolic, coagulative, and autoantibody profile, which were all within normal range. EEG, fundus examination were all normal along with Neuroradiological examination with brain MRI. An organic pathology (metabolic, genetic, or acquired conditions) underlying the disorder was excluded.
It was considering that the abnormal dystonic movements and postures of the patient might be a phenomenology of a catatonia disorder associated with ASD. Parents refused drug therapy.
Treatment was modified with reduction of hours, return of the previous operators, and beginning of a parent training program. Highly structured behavioral techniques were removed and the aim now changed towards supporting the functions of intersubjectivity (like functional use of objects, improve social playful exchange etc.). The case was monitored by telephone on a weekly basis.
After a month, the patient showed a slight improvement, involuntary movements were no longer present, the motor picture was more fluid with reduction of fixed posture, and he had started to say a few words. Gradually, there was recovery of skills and autonomy. After four months, the previous level of motor and daily functioning was resumed, confirming that dystonic phenomenology was a manifestation of catatonia.
It was seen that the catatonic symptoms of fixed posture and motor overflow had assumed "dystonic" characteristics. The described symptomatology is an uncommon manifestation. Parents reported, before the full-blown symptoms, a phase characterized by an increase in hyperactivity and it is often seen that the alternation of agitation and stupor is almost pathognomonic of catatonia.
It is also reported that traumatic or anxiety-provoking life events precede the onset of catatonia, suggesting a role in psychogenic factors (separation of parents, in this case). Behavioural treatments seem to have some positive outcomes, although no cases with complete resolution of symptoms are reported only with nonpharmacological treatment but in this case, parents did not give consent for pharmacotherapy. The intervention based on elimination of stressful factors, resumption of routines, support for parents, and invitation to activities he likes, in this case led to the resolution of catatonic symptoms.
The case highlights how it is equally important to take into account triggering factors when implementing a nonpharmacological treatment. So, it represents an example of diagnostic and therapeutic challenges of catatonia in ASD, especially in low functioning forms.
Source: Hindawi Psychiatry Case reports: Maria Pia Riccio, Rosamaria Siracusano, Ilaria d'Alessandro, Maria Marino, Carmela Bravaccio, "Dystonic Movement Disorder as Symptom of Catatonia in Autism Spectrum Disorder", Case Reports in Psychiatry, vol. 2020, Article ID 8832075, 3 pages, 2020. https://doi.org/10.1155/2020/8832075