FDA updates warning against clozapine-induced constipation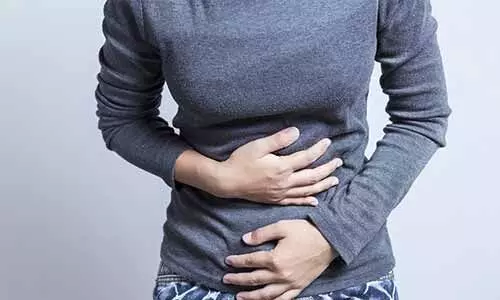 USA: FDA medication like clozapine may induce constipation which is a common side effect of the drug. There may be an increased risk of serious bowel complications in patients suffering from clozapine-induced constipation, a common side effect of the antipsychotic medication.
The Food and Drug Administration (FDA) has strengthened and updated its warning regarding the same.
The update has been prompted by an FDA review of 10 cases of constipation in clozapine-treated patients which led to serious complications such as necrotizing colitis, intestinal ischemia, intestinal necrosis, volvulus, and death.
The patients who had symptoms were receiving doses ranging from 200mg to 600mg daily, with time to onset of serious bowel events ranging from 3 days to 6 months.
Clozapine is an atypical antipsychotic that is indicated for the treatment of severely ill patients with schizophrenia who fail to respond adequately to standard antipsychotic treatment. It is also used for reducing the risk of recurrent suicidal behaviour in patients with schizophrenia or schizoaffective disorder who are judged to be at chronic risk for re-experiencing suicidal behaviour, based on history and recent clinical state.
The FDA is recommending that healthcare professionals should evaluate bowel function before starting patients on clozapine to reduce the risk of severe bowel problems.
Clozapine has potent anticholinergic effects, therefore clinicians should question patients about the frequency and quality of bowel movements and monitor for symptoms associated with gastrointestinal hypomotility including nausea, abdominal distention/pain, and vomiting when patients are started on treatment.
It is also advised that as other medications with anticholinergic properties which could potentially increase the risk of gastrointestinal hypomotility should be with clozapine. In addition, higher doses of clozapine have been associated with increased risk.
Patients on clozapine therapy should be advised frequently about the significant risk of constipation and the potentially life-threatening bowel complications that may result if left untreated. To prevent constipation, adequate hydration is critical, and prophylactic laxatives may be warranted in those with a history of constipation or bowel obstruction.
RECOMMENDATION: Patients should contact their health care professional if:
their bowel movements are less frequent than normal.
they do not have a bowel movement at least three times a week.
they have hard or dry stools.
they have difficulty passing gas.
Patients should contact your health care professional right away if you have symptoms which can be associated with serious bowel problems such as:
nausea
vomiting
bloating or belly swelling, or belly pain.
Health care professionals should:
Evaluate bowel function before starting a patient on clozapine.
Avoid co-prescribing clozapine with other anticholinergic medicines that can cause gastrointestinal hypomotility.
Advise patients frequently of the significant risk of constipation and life-threatening bowel issues and the need to stay hydrated to prevent constipation.
Question patients about the frequency and quality of their bowel movements throughout treatment.
Advise patients to contact a health care professional right away if they have difficulty having a bowel movement or passing stools, do not have a bowel movement at least three times a week or less than their normal frequency, or are unable to pass gas.
Monitor patients for symptoms of potential complications associated with gastrointestinal hypomotility such as nausea, abdominal distension or pain, and vomiting.
Consider prophylactic laxative treatment when starting clozapine in patients with a history of constipation or bowel obstruction.
As part of FDA's routine monitoring, we will continue to monitor clozapine and will report updated information to the public if it becomes available," the FDA stated in a safety communication.
For further reference log on to:
Source : FDA