ILRs may unmask "hidden" arrhythmia burden in patients on psychotropic drugs: JAMA study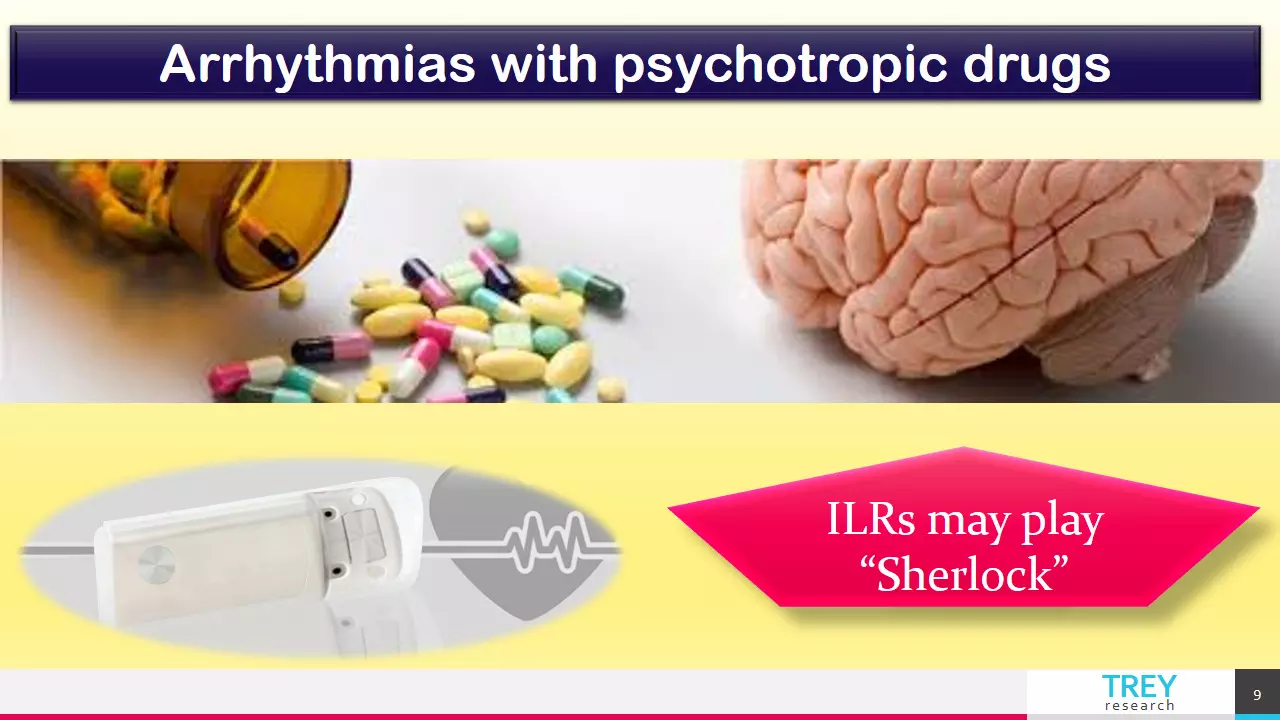 Patients with mental disorders have increased risk of premature death compared with the background population. One suspected cause for this observation may be undiagnosed but life threatening arrhythmias due to psychotropic medications. In a first of its kind study, Norgaard et al assessed the incidence of arrhythmia among patients receiving psychotropic medication using the new implantable loop recorder (ILR) modality for long-term electrocardiographic monitoring. Authors have found that arrhythmias occurred in a proportion of patients (21%) on psychotropic medications, comparable to that of patients suspected to have epilepsy (21%) and smaller than the proportion of patients with unexplained syncope (35%).

This cohort study included 20 patients with mental disorders who received psychotropic drugs for at least 6 months and had no history of heart disease.
All patients received at least 1 psychotropic medication: 19 received antipsychotics; 6, antidepressants; 2, valproate; and 7, benzodiazepines. A total of 6 patients had concomitant substance use. All presented with sinus rhythm without bundle branch block and had normal echocardiographic findings at study entry and termination.
Pathological arrhythmias were found in 4 patients (21%). We found 1 case of nonsustained ventricular tachycardia and 2 cases of presumably atrioventricular-nodal reentry tachycardia. For 2 patients, the medications were changed during the study period owing to arrhythmia or corrected QT interval prolongation.
The findings of this cohort study suggest the feasibility and acceptability of monitoring arrythmias with ILR.
"We found no evidence that the ILR implantation was associated with psychotic experiences or other exacerbations of their mental disorder. The results suggest that a major cardiologic examination should be performed for some of these patients", note authors in the discussion.
The study was prospective but naturalistic in design, and multiple factors, including medication, substance use, and current medical conditions, may be associated with the findings. Irrespectively, the nature and proportion of undetected arrhythmias in patients with mental disorders need attention.
Source: JAMA Psychiatry: doi:10.1001/jamapsychiatry.2021.2809