Maintenance therapy reduces relapse rates in major depression, NEJM study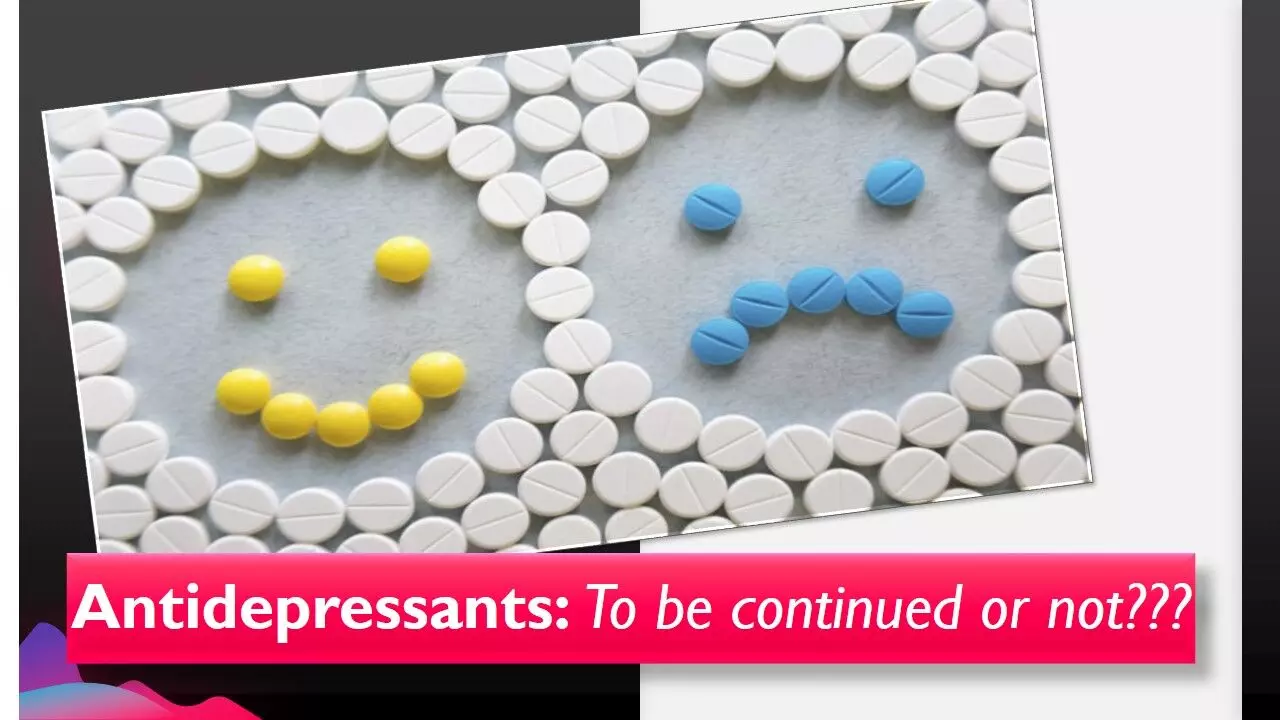 Patients with depression who are treated in primary care practices may receive antidepressants for prolonged periods. Limited data is available to guide whether antidepressant therapy should be maintained or discontinued in this setting. In this issue of the NEJM, Lewis et al report the results of a randomized trial which highlights that relapse occurred in 56% of the patients who discontinued treatment as compared with 39% of those who continued to receive antidepressants.

The ideal goal of treatment for depression is remission, rather than improvement, in part because maintaining remission for at least 6 months is associated with a reduced chance of relapse. Nevertheless, the frequency of relapse is high.
A common question asked by providers and patients is how long to continue antidepressant treatment.
Lewis et al conducted a randomized, double-blind trial involving adults who were being treated in 150 general practices in the United Kingdom. All the patients had a history of at least two depressive episodes or had been taking antidepressants for 2 years or longer and felt well enough to consider stopping antidepressants.
Patients who had received citalopram, fluoxetine, sertraline, or mirtazapine were randomly assigned in a 1:1 ratio to maintain their current antidepressant therapy (maintenance group) or to taper and discontinue such therapy with the use of matching placebo (discontinuation group).
The primary outcome was the first relapse of depression during the 52-week trial period, as evaluated in a time-to-event analysis. Secondary outcomes were depressive and anxiety symptoms, physical and withdrawal symptoms, quality of life, time to stopping an antidepressant or placebo, and global mood ratings.
By 52 weeks, it was noted that relapse occurred in 39% patients in the maintenance group and in 56% patients in the discontinuation group. Secondary outcomes were generally in the same direction as the primary outcome.
Patients in the discontinuation group had more symptoms of depression, anxiety, and withdrawal than those in the maintenance group.
Are these results applicable to all patients?
Jeffrey L. Jackson, M.D., M.P.H. adds a word of caution to generalizability of these results in an accompanying editorial, "There are limitations to the application of the trial results to practice. Patients with three or more previous depressive episodes were more than twice as likely to have a relapse as those with fewer episodes. This result is consistent with the findings of other studies,9 and it is unclear whether the trial results are generalizable to primary care patients with a first episode of depression".
So how to proceed in clinical practice?

Jackson adds a summary of available evidence till date on this topic, "I encourage patients with a single bout of depression, especially episodes that are triggered by a life event, such as loss of a loved one, to consider weaning antidepressant treatment after at least 6 months of remission.
For those with three or more previous bouts of depression, my practice has been to recommend that they anticipate medical treatment for life or, if they wish to stop taking medication, explore nonpharmacologic approaches, such as cognitive behavior therapy."
Even among the patients who continue pharmacologic treatment, relapse is common, so depressed patients need close follow-up. Based on the above results it is clear that quality-of-life measures and symptoms of depression, anxiety, and medication withdrawal are generally worse in patients who discontinued their antidepressant therapy.
Source: NEJM:
1. DOI: 10.1056/NEJMoa2106356
2. DOI: 10.1056/NEJMe2111447