Prevention of psychopathology can slow aging, JAMA study.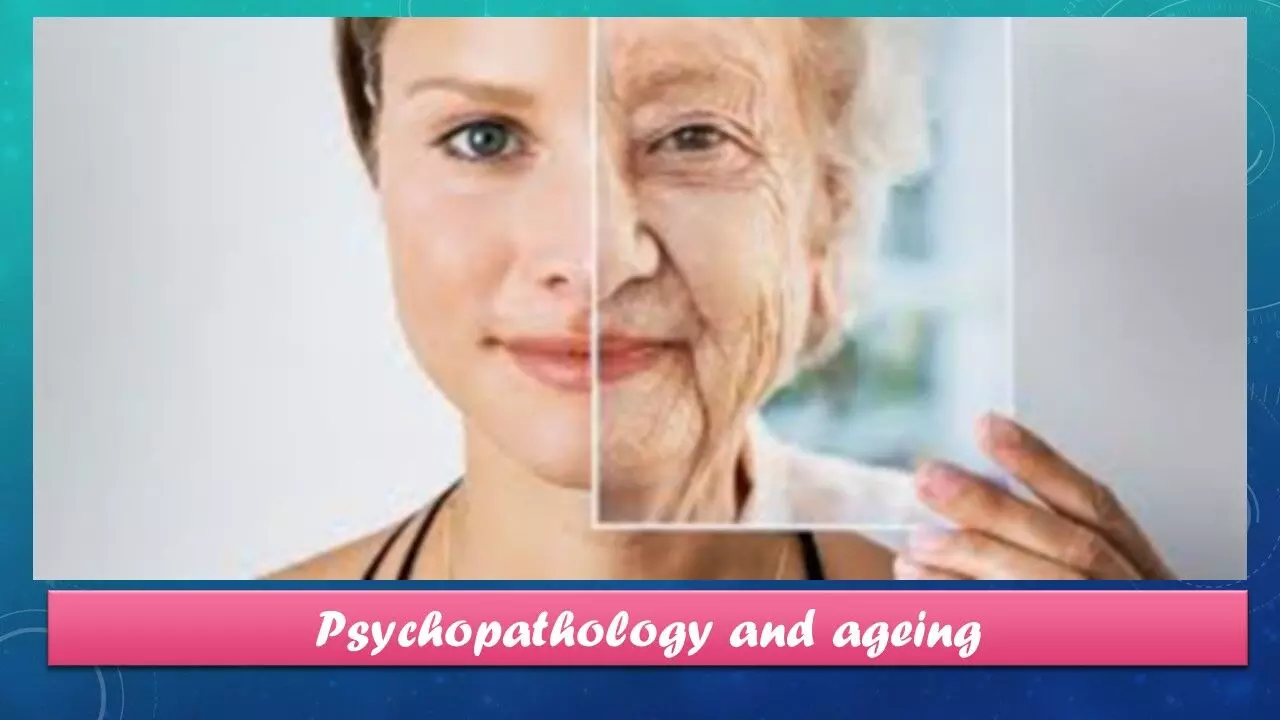 Individuals with mental disorders are at an elevated risk of developing chronic age-related physical diseases. However, it is not clear whether psychopathology is also associated with processes of accelerated aging that precedes the onset of age-related disease. A recent JAMA Psychiatry publication by Wertz et al, has shown that a history of psychopathology was associated with accelerated aging at midlife, years before the typical onset of age-related diseases.
Individuals with mental disorders have a reduced life expectancy by approximately 10 to 20 years. Earlier mortality is only partly explained by unnatural causes of death, such as suicide. Mental disorders tend to onset and peak in the first 3 decades of life, whereas physical diseases onset and peak decades later, suggesting that processes of biological aging in the interim connect them. Current study thus hypothesised that psychopathology is associated with faster aging, that is, with accelerated physiological decline toward age related diseases and mortality.
The population-represented birth cohort of 1037 individuals born between April 1, 1972, and March 31, 1973, in Dunedin, New Zealand. Members were followed up to age 45 years (until April 2019). Mental disorders were assessed in 6 diagnostic assessments from ages 18 to 45 years and transformed through confirmatory factor analysis into continuous measures of general psychopathology (p-factor) and dimensions of internalizing, externalizing, and thought disorders (all standardized to a mean [SD] of 100).
It was seen that out of the original 1037 cohort participants, 997 were still alive at age 45 years, of whom 938 (94%) were assessed (474 men [50.5%]). Participants who had experienced more psychopathology exhibited a faster pace of biological aging; experienced more difficulties with hearing, vision, balance and motor functioning; experienced more cognitive difficulties; and were rated as looking older.
Associations persisted after controlling for sex, childhood health indicators, maltreatment, and socioeconomic status and after taking into account being overweight, smoking, use of antipsychotic medication, and the presence of physical disease.
Findings from this longitudinal cohort study suggest that individuals with younger age at mental disorder onset, a greater variety of mental disorders, and more persistence of mental disorders—as captured by higher scores on a general factor of psychopathology (p-factor)—showed signs of accelerated aging already by midlife.
These findings have implications for health prevention and intervention. If the association between mental disorders and aging turns out to be causal, prevention of psychopathology has the potential to slow aging and delay age-related diseases because mental disorders begin and reach their peak years earlier than physical diseases. This association presents an opportunity for psychiatry to reduce the burden of age-related disease and early mortality, which would benefit individuals with mental disorders as well as public health systems.
The study results suggest that prevention of psychopathology and monitoring of individuals with mental disorders for signs of accelerated aging may have the potential to reduce health inequalities and extend healthy lives.
Source: JAMA Psychiatry. doi:10.1001/jamapsychiatry.2020.4626