Psychological interventions may be an alternative to long-term antidepressant use, JAMA study.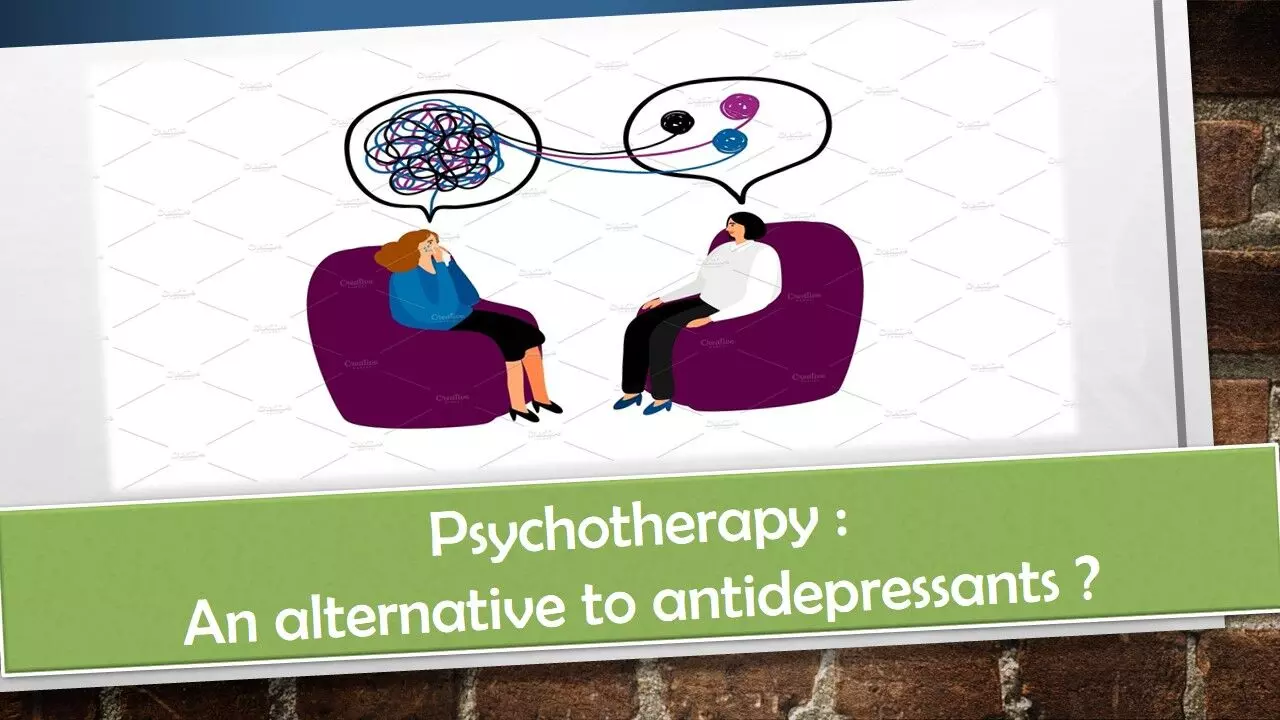 Can a psychological intervention be an alternative to antidepressant medication? Investigators Breedvelt et al sought to find answers to this question and through a metanalysis published this week in JAMA psychiatry have illustrated that delivering a psychological intervention while a patient undergoes antidepressant tapering may be an alternative to long-term use of antidepressants in the treatment of recurrent depression. These results could be used to inform shared decision-making in clinical practice.

Clinical guidelines recommend antidepressants as a maintenance strategy after remission (ie, at least 2 years) for patients at high risk of relapse. However, antidepressants have been associated with adverse effects, safety concerns, and an increased risk of relapse when tapering.
Psychological interventions (eg, preventive cognitive therapy [PCT], mindfulness based cognitive therapy [MBCT], and well-being therapy) can be delivered sequentially after antidepressant medication for preventing relapse of depression. Compared with antidepressants alone, these interventions can be especially protective when offered in combination with antidepressant medication, equally efficacious compared with antidepressant tapering, and more effective at preventing relapse when added to tapering.
By pooling individual randomised control trial (RCT) data, an individual participant data meta-analysis (IPDMA) offers more power and precision than an individual trial or meta-analysis. The present study used an IPDMA to assess whether and for whom the sequential delivery of a psychological intervention during or after antidepressant tapering may be an alternative to antidepressant medication alone.
Four randomized clinical trials that met the inclusion criteria and the compared use of a psychological intervention while tapering antidepressant medication with antidepressant monotherapy were included. Patients had to be in full or partial remission from depression.
This individual participant data meta-analysis of these 4 trials including 714 participants found no evidence of a difference in relapse risk associated with a psychological intervention during and/or after tapering antidepressant medication vs. continuing antidepressant monotherapy during 15 months of follow-up and no associations of differential treatment with relapse across potential risk factors for relapse.
Younger age at onset, shorter duration of remission, and higher levels of residual depressive symptoms at baseline were associated with a higher overall risk of relapse.
This study offers initial evidence to suggest that, for instance, even when patients have high depressive residual symptoms or experienced a high number of previous depressive episodes, adding a psychological intervention to tapering does not appear to increase the risk of relapse.
In terms of clinical implications, these results suggest that even for patients with a poor clinical prognosis, it may be possible to recommend offering PCT or MBCT during and after tapering of antidepressants as an alternative to continuing the use of antidepressants.
The results of this study may help inform this process, giving more choice to practitioners and patients. Current clinical guidelines recommend the continued use of antidepressant medication for patients at high risk for depressive relapse (ie, with multiple previous episodes and residual depressive symptoms).The results of this IPDMA suggest that continued use of an antidepressant might not be needed, even for patients at high risk.
Source: JAMA Psychiatry: doi:10.1001/jamapsychiatry.2021.0823 Published online May 19, 2021.