Religious psychiatric patients are more likely to be drug compliant, shows study.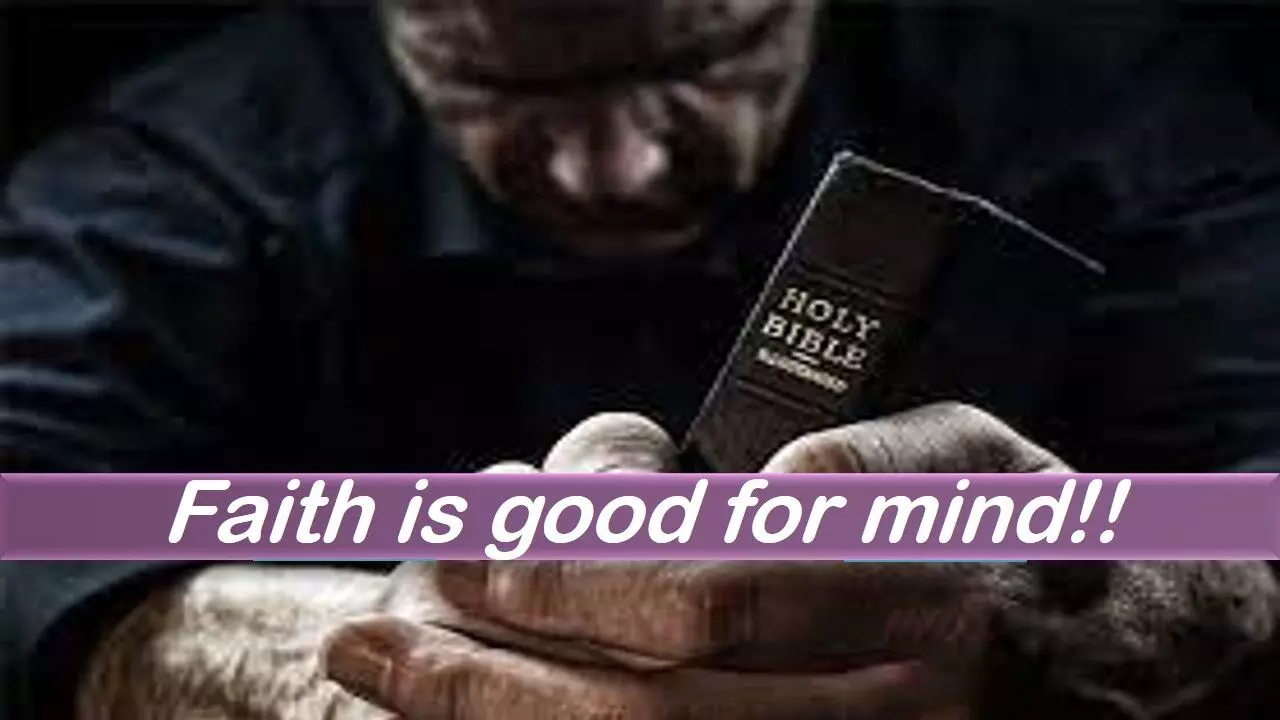 Religious and spiritual practices are considered to exert a significant role in many people's lives, including those with schizophrenia. It is often believed that religious faith often interferes psychiatric treatment. Contrary to this general belief, a recent study published in Indian Journal of Psychiatry by Triveni et al, has shown that a higher level of religiosity and spirituality are associated with better antipsychotic medication compliance.

The continued intake of antipsychotic medications is vital for symptom resolution and improvement in treatment outcome in patients with schizophrenia. Religious and spiritual practices influence psychopathology, help-seeking, pathways to care, and dropout from the treatment among patients with schizophrenia. Despite all these, the role or the influence of religious and spiritual practices on medication adherence in patients with schizophrenia is less explored.
In this cross-sectional study, 100 patients with schizophrenia were evaluated on religiousness measure scale and Duke Religion Index (DUREL); Brief Religious Coping Scale (Brief RCOPE); World Health Organization Quality of Life Spirituality, Religiosity, and Personal Beliefs (WHOQoL-SRPB); and Brief Adherence Rating Scale (BARS).
A higher level of religiosity as assessed by the religiousness measure scale, private religious activities and intrinsic religiosity as per DUREL, positive religious coping, and all the domains of WHOQOL-SRPB was associated with better medication compliance as assessed by the percentage of doses of medications consumed in the last 1 month as evaluated by using BARS.
These findings provide further support to the limited existing literature, which suggests that religiosity has a positive impact on medication adherence in patients with schizophrenia. These findings suggest that clinicians should be aware of this association and not undermine the religiosity of the patients with schizophrenia while evaluating multiple dimensions of psychopathology and psychosocial factors.
In general, it is believed that religious practices have a negative impact on seeking psychiatric treatment. It has been reported that many patients first seek help at holy places, especially in a country like India. However, while interpreting this information, it should be kept in mind that faith healing does not necessarily reflect the level of religiosity or status of religious practices. Accordingly, it should not be concluded that religiosity and spirituality always has a negative impact on medication adherence and psychiatric treatment.
To summarise, this study shows that religiosity and spirituality have a positive influence on medication adherence in patients with schizophrenia.
Source: Indian Journal of Psychiatry: 10.4103/psychiatry.IndianJPsychiatry_413_20